Taylor Swift has a lot of down time lately. The coronavirus pandemic allowed her to tap into her creativity. She didn't just release one album. Instead, Taylor ended up releasing two new albums in 2020.
Her career took a halt from the COVID-19 pandemic. As of right now, there are no live shows. So, Taylor worked on her latest albums — folklore and evermore — six months apart. The lack of touring gave Taylor more time for writing and recording songs.
"Willow" singer talks about her songwriting process
In an interview with Zane Lowe on Apple Music, the singer-songwriter revealed how quarantine improved her songwriting process. Taylor Swift didn't realize how much mental space concerts typically took up. There were no tours in sight. So, the singer had to adapt to the creative energy around her.
"It has changed everything about the way that I do what I do," Taylor explained, per Taste of Country. "I was pretty upset when my shows got canceled, and I realized I wasn't going to be able to connect with my fans in the way that I'm traditionally used to, just a normal human interaction I couldn't do anymore. And I think we all felt that way. I think the fans felt that way, too."
The "Cardigan" singer said that she didn't get used to "the fact that [touring] is creating. When you're taking music you've already made … and you're choreographed and you're setting up a live spectacle that is taking up so much emotional, creative and imagination-based bandwidth in your brain. So if you take all of that away, what happens [is] I guess I learned that it's very possible for me to write more music."
The typical delay between tours and albums didn't take place last year. This lent to the quick turnaround for folklore and its companion album, evermore. She said that without the break both albums "just happened naturally." It also gave her a boost to re-record most of her early music catalog.
Taylor Swift works on the next chapter of her career
Taylor Swift is already centered on the next chapter in her life. On Thursday, January 28th, she dropped Forever Is The Sweetest Con, which a six-track EP. The singer dropped her first chapter, The Escapism Chapter, in August 2020 to celebrate the bonus track "The Lakes" on the deluxe version of folklore.
Since then, countless other chapters have dropped, including The Sleepless Nights Chapter, The Saltbox House Chapter, Folklore: The Yeah I Showed Up at Your Party Chapter, and the Dropped Your Hand While Dancing.
the "forever is the sweetest con" chapter is out now 💛💛 https://t.co/pUCyQgU5Sg pic.twitter.com/krn2QT4ooX

— Taylor Swift (@taylorswift13) January 28, 2021
In 2020, Taylor dropped both folklore and evermore unexpectedly. Both albums debuted at No. 1 on the Billboard 200. Folklore became the top-selling album of 2020 in the U.S. Forever Is The Sweetest Con is available to stream on Spotify.
Do you agree that quarantine has supercharged Taylor's songwriting process? Sound off below.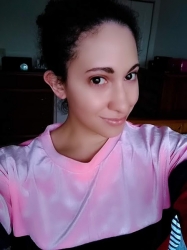 Latest posts by Chanel Adams
(see all)