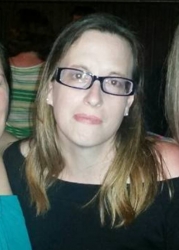 Latest posts by Jennifer Havener
(see all)
Dolly Parton doesn't want a medal. She revealed this week that she was twice offered the Presidential Medal of Freedom but turned it down. And it's not for the reasons you think.
Dolly Parton Turned Down Medal of Freedom From President Trump Twice
Now that President Trump is out of office, people, including former staffers, are coming out of the woodwork with negative stories. But that's not Dolly Parton's game. She had legitimate reasons for turning down two offers to receive the Presidential Medal of Freedom. Life simply got in the way. 
Dolly Parton was a virtual guest on the Today show this week. While chatting with Hoda Kotb and former First Daughter Jenna Bush, the singer dropped some new info. During President Trump's four years in office, he tried to give Dolly Parton the Presidential Medal of Freedom twice. However, she had to turn it down. 
The first time, she was caring for her sick husband. The second was at the height of the coronavirus pandemic and she couldn't travel. She insists that it was life circumstances, not political reasons, for her passing on the award. 
Would She Accept One From President Biden? 
There's a new administration now. She told the Today hosts that President Biden has already been in contact about the Presidential Medal of Freedom. Former President Obama may have encouraged his former VP. 
During an appearance last year on The Late Show With Stephen Colbert, Obama got called out for not awarding Dolly Parton with the honor. At the time, he said he thought she already had one. However, he said he would right the wrong by asking Biden to do the honors if he won the election. 
Well, Biden won. So, will Dolly Parton finally get her medal? It doesn't sound likely. For one, she told the hosts that she isn't sure she deserves it. For another, she said if she accepts it now, "I'll be doing politics."
So, she's "not sure" if she will accept the Presidential Medal of Freedom from the Biden administration either. 
Dolly Parton on @TODAYshow says she turned down Trump's Medal of Freedom award offer twice … and doesn't think she can accept if Biden asks because it would feel like "doin' politics."

"I don't work for those awards, it'd be nice, but I'm not sure that I even deserve it." pic.twitter.com/TyComfBC2a

— The Recount (@therecount) February 2, 2021
Fans Suggest Alternatives For Medal
Fans on social media widely disagree with Dolly Parton not deserving the honor. However, fans came up with other ideas to honor the legendary singer. 
Dolly Parton doesn't need a Presidential Medal of Freedom.

She needs a crown. 👑

— Lisa K-B (@lkortbutler) February 2, 2021
Dolly Parton says she doesn't want the Presidential Medal of Freedom because it will be too political. So I suggest she just receives the NFL MVP instead.

— Your Canadian GirlFriend (@YourCanadianGF) February 2, 2021
Entertainment Tonight notes that Dolly Parton does have a National Medal of Arts from the Kennedy Center Honors. Garth Brooks, among others, will earn that recognition in a few months. 
Do you think Dolly Parton deserves the Presidential Medal of Freedom? Let us know your thoughts in the comments down below. 
For all the latest country music news, follow our Facebook page.