Garth Brooks is receiving the nation's top honor in the arts. Brooks has to this point been a fixture in saluting many other notable artists, but now it is his turn. The Kennedy Center Honors have included him in this year's recipients.
CBS will air the coming event which boasts a week of safely prerecorded events celebrating the announced honorees which include country music icon Garth Brooks, dancer, director and chorographer Debbie Allen, folk singer and activist Joan Baez, musician Midori and actor Dick Van Dyke.
In years past, Brooks attended the 2019 Kennedy Center Honors with his wife, Trisha Yearwood, who performed for honoree Linda Ronstadt, one of her musical heroes:
He also paid tribute to singer songwriter James Taylor in 2016, plus singer songwriter Billy Joel and country music legend Loretta Lynn in 2013 and 2003, respectively.
The Kennedy Center Honors will salute five performing artists by staging six days of intimate performances instead of a one-night blockbuster event.
Garth Brooks many accomplishments
The Oklahoma native is a seven-time Country Music Association Entertainer of the Year and has achieved incredible success by having nine albums each sell 10+ million.
He and his wife are no strangers to working together too and were featured in a Christmas special, Garth and Tricia Live!.
His many achievements include his induction into the International Songwriters Hall of Fame, the Country Music Hall of Fame and the Musicians Hall of Fame.
In 2020, he received the Library of Congress Gershwin Prize for Popular Song.
Brooks is the youngest recipient of this prestigious award.
In the press statement, he said of the Kennedy Honor:
"President John F. Kennedy was a childhood hero of mine, and he has continued to be through every stage of my life. He knew that a nation is defined by its culture, and a culture is defined by its arts. I have watched many of my heroes sit in that booth during their ceremony, I have even had the joyous honor of singing for some of them on their special night. The hope is to have contributed to humanity like my heroes have, to inspire us to be the most we can be as individuals, global citizens and a part of human history. But most of all, to simply laugh, cry, love and dream through music …. I have been blessed to do just that as a fan and as an artist."
Other award honorees
In a press statement to Country Music Alley, Kennedy Center President Deborah F. Rutter said:
"Each of the 43rd Kennedy Center honorees and their work continues to speak to American culture and our national fortitude…We are thrilled to be able to fete these cultural icons in a time where the world and the nation needs the arts more than ever."
Joining Garth are choreographer and dancer Debbie Allen, iconic folk singer and human rights activist Joan Baez, violinist and world wide classical music star Midori, beloved stage and film actor and dancer Dick Van Dyke.
The 43rd Kennedy Center Honors will be held May 17-22 and broadcast in prime time on CBS on June 6.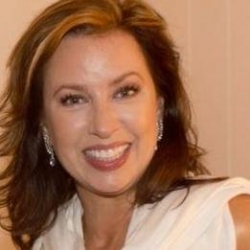 Latest posts by April Neale
(see all)