Brothers Osborne singer T.J. Osborne is ready to live his best life openly. The rising star in country music gave fans a glimpse into his personal life. In a surprisingly candid interview, T.J. Osborne came out as gay.
T.J. Osborne Comes Out: 'I Am Who I Am' 
On February 3, Time magazine released an interview with T.J. Osborne. In the vulnerable interview, Osborne revealed a secret only his close friends & family know: he is gay. 
Coming out is never easy, especially at a time when his musical career is in the balance. Along with his brother John, the Brothers Osborne have skyrocketed to success since their 2012 debut. Since that time, they have released three albums, leading to seven hits on the Top 40 charts. The Brothers Osborne have accumulated seven Grammy nominations and several CMA awards. 
The band is at the height of their career and T.J. Osborne acknowledges that coming out could very well make them come crashing down. But, as he tells Time, if success comes, he wants it to come knowing he is "being completely who I am."
Admits Keeping the Secret Was 'Stifling'
In the Time piece, T.J. Osborne admits to knowing he was gay from a young age. In fact, he's been out to his friends and family for years. He agrees with those who think coming out is unnecessary in 2021. However, he also knows he couldn't just drop it on fans by showing up at an awards show with a man. 
It was during the quarantine that he had a heart-to-heart with himself and made the decision to go public. T.J. Osborne knew he wouldn't be able to live his life openly until he spoke out. The secret was weighing heavily on him. 
"I've kept a part of me muted, and it's been stifling."
He wants to bring authenticity to his music and he can't do that without being honest about who he is. 
'21 Summer' Inspired by His Broken Heart
"21 Summer" is one of the Brothers Osborne's most-loved hits. The song tells about a romance gone wrong. In the article with Time, T.J. Osborne reveals that the song was inspired by his relationship with a man who broke his heart. 
He also talks about how difficult it is to date while in the closet. He recalls asking dates not to hold his hand or to "wait in the car" so they weren't spotted together. It made dating difficult, as his suitors "felt unwanted" by him. 
T.J. Osborne does have some concerns over how fans will react. The video for the Brothers Osborne song "Stay A Little Longer" included a gay couple. He reveals to Time that some fans made homophobic comments in response to the video. But not all fans are like that.
Fans Show Support for T.J. Osborne
The other half of Brothers Osborne, John Osborne, is a big supporter of T.J.'s. John tells Time that T.J. came out to him in his "mid-twenties." Furthermore, he said he would give up all the money and success for his brother's happiness. 
While fans of the Brothers Osborne may be surprised by the news, they are accepting. As the news of T.J. Osborne's coming out makes the rounds, fans took to Twitter to show their support and love. 
So much love to TJ ❤️❤️❤️❤️ https://t.co/sFGhMokgtN

— Marissa R. Moss (@MarissaRMoss) February 3, 2021
shoutout to tj osborne let's give the next brothers osborne album a huge streaming debut

— void (@kingofthe_void) February 3, 2021
can tj osborne be the only country star we talk about today? 🌈🖤@brothersosborne

— Rachel Katherine (@ayoforrachel) February 3, 2021
That last tweet was likely a reference to Morgan Wallen.
T.J. Osborne is one of just a handful of openly gay country artists. Former Voice contestant Billy Gilman came out in 2014. Chely Wright was among the first country artist to come out as gay in 2010. 
The Brothers Osborne singer knows he is taking a risk by coming out, but it is worth it to him if he can live his best life. 
Be sure to follow our Facebook page for all the latest country music news.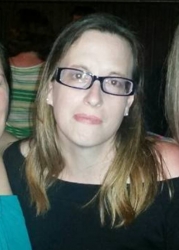 Latest posts by Jennifer Havener
(see all)