Maren Morris and Luke Combs are joining forces. The country stars are calling for more diversity in country music. Veteran critic, Ann Powers, started this important discussion. In a time of great political turmoil and change, many are looking to celebrities to share their beliefs.
Most country music stars keep quiet about their beliefs. However, some country music wives have shared their conservative beliefs on Instagram. It seems the most impactful country stars as of lately are Maren Morris and Luke Combs. The two will hold a Q&A discussion on Wednesday, February 17 at 4 PM ET during the 2021 Country Radio Seminar, which is held virtually this year.
Maren Morris and Luke Combs want accountability in country music
During the event, outspoken music critic, Ann Powers, will serve as the moderator. Luke Combs and Maren Morris will talk about their responsibility as country music artists. They want to address the industry's past, present, and future. The two will also talk about the lack of diversity in the genre.
"I think country music can stand to be more diverse," Combs told Dan Rather. "I think that would be only a positive thing."
Maren has also spoken out about diversity. She has advocated for marginalized people in the country music industry. During her acceptance speech for Female Vocalist of the Year at the 2020 CMA Awards, she thanked Brittney Spencer, Linda Martell, Mickey Guyton, Rhiannon Giddens, Rissi Palmer, and Yola for their inspirations as Black female country artists.
Luke Combs continue to rides of the success of his previous efforts – The Prequel and What You See Is What You Get. Meanwhile, Morris has been at number one on Billboard's Hot Country Singles chart for 19 weeks. Also, she crossed into the top 20 of Billboard's Hot 100 pop charts.
The duo's event comes amid Morgan Wallen controversy
Maren Morris and Luke Combs' event comes after a dramatic week for country music artists. Morgan Wallen's music was pulled from playlists on radio and other platforms after he uttered a racial slur on Sunday, January 31. Earlier this week, old photos of Combs featuring a Confederate flag surfaced online.
But he has not commented on the photos. He might be waiting until the event to talk about it. Morris also shared her thoughts earlier this week. She called out Wallen for saying the N-word in a leaked video that TMZ published.
yup. we'd be dropped, endorsements lost, social pariahs to music row…

— MAREN MORRIS (@MarenMorris) February 3, 2021
Per the Daily Mail, a fan tweeted that "if a female artist did 5% of the s*** [Wallen] has pulled she would be dropped immediately by everyone." Both Morris and Kelsea Ballerini liked the tweet. Ballerini simply responded that "the truth is the truth." Morris explained that female artists would "be dropped, endorsements lost" and they would be regarded as "social pariahs to music row."
Check back with Country Music Alley for more news on Maren Morris and Luke Combs.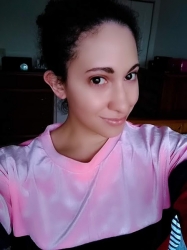 Latest posts by Chanel Adams
(see all)