Amy Grant is one of the most successful Christian/pop crossover artists in recent memory. She has also been happily married to country singer Vince Gill since 2000. In fact, it was during a doctor appointment for her husband that she found out she needed heart surgery. 
Amy Grant Feels 'Fantastic' After Heart Surgery
In early 2020, Amy Grant got the shock of her life when she found out she needed heart surgery. She didn't know it at the time, but she was born with a heart problem. PAPVR (partial anomalous pulmonary venous return) can cause an abnormal heart rhythm, among other issues.
She had successful surgery to fix the issue. Almost a year later, she was a guest on Good Morning America earlier this week. February is American Heart Month. Her appearance on GMA was to raise awareness about the importance of heart health – especially for women. She also offered an update on her recovery, People reports.
She told host Robin Roberts that she "feels fantastic." In fact, she thinks 2021 is "going to be the best year yet."
Emotional Performance of 'Every Heartbeat'
The 60-year-old singer had moderate success in the 80s in the Christian music genre. Her star rose significantly after her 1986 duet with Peter Cetera, "The Next Time I Fall." 
She continued to reach crossover audiences with her album Heart in Motion. It spawned two chart-topping hits – "Every Heartbeat" and "Baby Baby." 
The lyrics to the song are especially poignant for Amy Grant after her heart surgery. In the chorus to the song, she sings, "Every heartbeat bears your name/Loud and clear they stake my claim/Ask anyone and they'll tell you it's true/Every heartbeat belongs to you."
During her appearance on GMA, Amy Grant performed an emotional rendition of the hit. It was broadcast over billboards in Times Square, as well as on the ABC network. 
Amy Grant Celebrates 30-Year Anniversary of Her Hit Song 'Baby Baby'
Heart in Motion came out in 1991. The lead single, "Baby Baby" won Amy Grant multiple awards, including a Grammy for Song of the Year at the 1992 Grammy Awards. 
The singer took to her Instagram to celebrate the song's 30th anniversary. She shared a clip of the video. In the post's caption she wrote that the song is "so nostalgic for me." Grant included the hashtag #BabyBabyTurns30 on the post. 
Will She Record New Music?
Since Heart in Motion, she returned her focus to Christian music. Now that she is recovering from heart surgery, she is likely ready to return to the studio. Though she didn't specify any plans on GMA, they gave her an open invitation to return at any time for another performance.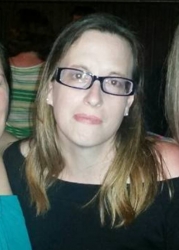 Latest posts by Jennifer Havener
(see all)