Taylor Swift made a big announcement on Good Morning America. On Thursday, February 11, the country singer announced that she's finished re-recording her Fearless album. Also, she's dropping the re-recorded version of "Love Story (Taylor's Version)" at midnight. Fans are wondering what the song will sound like and whether it'll contain the original lyrics.
But some scratched their head at Taylor's announcement. Not only did she drop the news on GMA, but she also posted the announcement via Instagram. Some took notice of the random capital letters in her message. Since Taylor is a perfectionist, it's clear that it wasn't some random typos.
She was spelling out something to her fans. What is it?
Taylor Swift spells out the album's release date
Fans wanted to know when Fearless (Taylor's Version) will drop. Well, Taylor Swift coyly hid the date in her Instagram announcement. The singer-songwriter is known for dropping easter eggs in her music videos and having hidden messages in her albums' liner notes. This time, she hid the release date in her latest announcement.
There was a frenzy over what her message was really saying. Some assumed she accidentally capitalized letters throughout the written statement. But it was intentional, as it read "April 9th." Most realized that the album will drop on that date. But others wonder if the date is revealing something else.
Of course, it's not the first time that the "Willow" star would do something different. She is full of surprises. Last July, Taylor dropped her surprise album, evermore, which she wrote and recorded in quarantine. Then, she followed up with the accompanying album, folklore, in December.
THERE'S A HIDDEN MESSAGE OMG

— Taylor Swift News 💛 (@TSwiftNZ) February 11, 2021
The "Cardigan" singer talks about Fearless re-recordings
Taylor Swift posted a lengthy statement to her social media accounts. When she revisited her sophomore album, she noticed it was "full of magic and curiosity." She called the project "the bliss and devastation of youth." According to Taylor, the songs were like diary entries from "a teenage girl who was learning tiny lessons with every new crack in the facade of the fairytale ending she'd been shown in the movies."
Now, she gets to revisit those songs once again. She told her fans that she's "thrilled" to share that album soon. The re-recorded album has 26 songs, which includes never-before-heard tracks. If the release date is true, fans will have to wait a few months. For now, they can enjoy "Love Story (Taylor's Version)," which drops late Thursday night.
The statement is so Taylor
It's just another signature move from Taylor Swift herself. The superstar wouldn't go without giving her fans secret messages. She made the bold move to re-record her music after Scooter Braun purchased the masters of her old albums. Since then, the two have been embroiled in a long feud.
"Artists should own their own work for so many reasons, but the most screamingly obvious one is that the artist is the only one who really knows that body of work," Taylor said in her statement. "For example, only I know which songs I wrote that almost made the Fearless album. Songs I absolutely adored but were held back for different reasons (don't want too many break-up songs, don't want too many down-tempo songs, can't fit that many songs on a physical CD). Those reasons seem unnecessary now. I've decided I want you to have the whole story."
Now, Taylor is playing by her own rules. She now has complete control over the new recordings. This means that fans will listen to these new recordings rather than her old works. Check back with Country Music Alley for more news on Taylor Swift.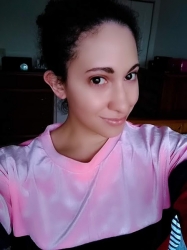 Latest posts by Chanel Adams
(see all)