Valentine's Day can be hit or miss with people, honestly. For those that do not have a significant other, it becomes "Singles Awareness Day" or the latest trend "Galentines".  For couples, it can become an overblown indulgence that feels like a competition. But for some people, the commercial aspect of Valentine's Day makes showering your person feel forced. It becomes a chore rather than a joy. Carrie Underwood admitted on Instagram today that Valentine's Day is her least favorite holiday.
"Anyone who knows me knows that Valentine's Day is my least favorite holiday. I can't put my finger on exactly why that is but it may be because I want my true love to love me "extra special" for 365 days out of the year…not just on the one day that he's 'supposed' to."
Carrie Underwood and Mike Fisher
Carrie first met Mike through her bassist, Mark Childers. She almost refused Mark's attempt to get her to meet his friend, Ottaway Senators' hockey player, Mike Fisher. But she agreed to meet him at a backstage meet-and-greet after a concert. Fisher remembers the meeting as awkward because he met Carrie while surrounded by a lot of her young female fans. The introduction did pay off though because Carrie recalls that her immediate first impression of Fisher was "hot, hot, hot."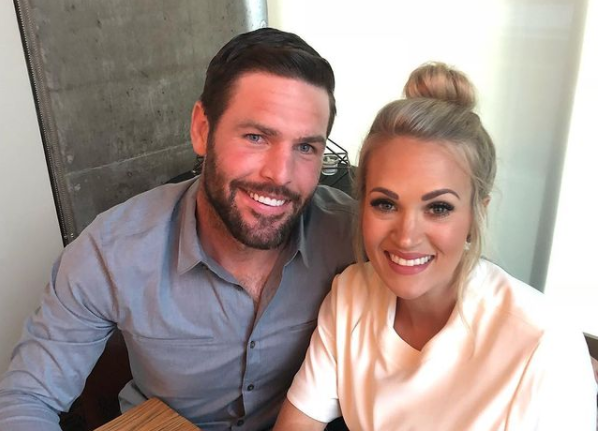 The couple had to deal with some serious real-world challenges during their courtship, the primary one being distance. The "Love Wins" singer was after all based in Nashville and the Canadian hockey player was in another country. "I mean, can I make dating more difficult," Carrie recalled. "Let's get a hockey guy who lives in another country. Awesome."
But the two made the long-distance work and they announced their engagement in 2009. Carrie wrote about being sure that Mike was the one for her in "Mama's Song."
"I had dated guys and kind of knew, like, 'No.' Nothing was ever really wrong, but nothing was really right either. With him, it was like a good partnership. It was an easy relationship to be in. I feel like he is the person I was meant to be with."
Celebrating love every day
Carrie and Mike have two beautiful little boys, Isaiah and Jacob. They have each said before that one of the things they love most about each other is how great a mom and dad the other is. The couple celebrated their tenth anniversary last July and are still very much in love with each other and their family.
But despite Carrie Underwood not liking Valentine's Day, she did join in with celebrating love by posting a picture with her forever love. "That said, everyone else has been posting the sweetest pics of them and their loves, so here's mine. My Valentine… Every. Single. Day. Hope you all are being sweet to each other out there.
Latest posts by Mandy Robinson
(see all)