Taylor Swift could be working on a secret project with Kate Middleton and Prince William. It's the unlikeliest of collaborations. But the Royal couple wants to get to know the singer-songwriter and her British boyfriend Joe Alwyn. According to the latest reports, Taylor may get an invite to Kensington Palace.
The pop star has been hiding out with Joe in London. The two were spotted together on a walk with his mother last month. Since then, the couple has kept a low profile. However, Taylor has slowly opened up about their relationship in recent interviews. Now, it looks like the pair could be rubbing elbows with the Royals.
Kate and William want to get to know Taylor Swift
Prince William and Kate Middleton want to get to know the "Willow" singer. A royal commentator from the Daily Mail, Charlie Lankston revealed that the pair and the singer could be working on a secret project. She said that there could be a future meeting in the works. However, the details of the project are unclear at the moment.
"We do understand that they have broached the idea of getting to know Taylor Swift a bit better," she told the British outlet. "I don't believe that that they've already got a date in their schedule. I do believe that it is within the realm of possibility that we will see them working together in the not-too-distance future on a project."
This isn't the first time that Taylor has gotten cozy with the royals. In 2013, she met Prince William at a gala hosted by the Duke of Cambridge at Kensington Palace. The charity event helped raise money for the homeless. Taylor looked like an absolute princess at the event. And she looked quite comfortable speaking to the Duke of Cambridge.
The Cambridges have already invited Taylor and Joe for tea. Of course, it's hard to tell whether she accepted their invite. The singer is very secretive when it comes to her projects. Last year, she surprised fans when she dropped her new albums, folklore, and evermore, while in quarantine.
Singer quietly dates Joe Alwyn
Taylor Swift and Joe Alwyn have been dating for over four years, according to Hollywood Life. Fans are wondering when the couple plans to tie the knot. It appears that they're still serious about their love. They ended up being one of the most mysterious couples in all of Hollywood.
The duo rarely speaks about each other in published interviews. Also, they don't share any photos of each other on their respective Instagram pages. The "Cardigan" singer has only penned lyrics that have hinted about her British beau. Their relationship is strikingly different from her highly-publicized romances with Tom Hiddleston and Calvin Harris.
But Joe and Taylor continue to go strong. After she dropped her surprise album Folklore in 2020, fans wondered if one of her writers named William Bowery was a pseudonym for Joe. She confirmed that theory in her Disney+ documentary, Folklore: The Long Pond Studio Sessions. She also hinted about their relationship in a Rolling Stone interview with Paul McCartney.
What are your thoughts? Do you think Taylor is working on a secret project with Kate and Prince William? What do you think it is? Sound off below in the comments.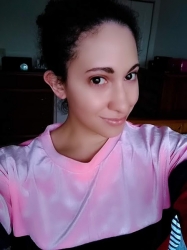 Latest posts by Chanel Adams
(see all)