Reba McEntire is returning to the big screen. She guest-starred in the new comedy Barb & Star Go to Visa Del Mar. The movie stars Kristen Wiig and Annie Mumulo. The two funny women are known for their work on the hit movie Bridesmaids. This time, they pair up as two best friends who vacation together.
Of course, everything goes wrong. Surprisingly enough, Reba is the one who saves the days. Even some of Reba's casual fans know that she's a funny lady. She starred in her sitcom, Reba, from 2001 to 2007. At first, WB canceled the show, but after much fanfare, it returned for a sixth and final season.
The country legend returns to acting
Reba McEntire made her big return. According to CMT, she plays a sea spirit in the new film Barb & Star Go to Visa Del Mar. The superstar spoke about her new role in an interview with USA Today. She joked that it was "the first time" that she's "ever played a sea spirit." Reba is a huge fan of Bridesmaids and hollered when she read the script for the first time.
"I just wanted to know where, when, and what am I going to wear?" she said. "I was so ready and excited to do it."
She filmed her role in Cancun. But there was one problem that even Reba couldn't tackle. The "Fancy" singer can swim, but she couldn't dive. So, producers had to use their movie magic to make it happen.
"The script had me diving in and swimming off. And I can't dive," Reba revealed. "They said, don't worry about that. We'll fix it."
Reba has been in many movies and television shows. She's also appeared in Last Man Standing, Red Blooded, The Gambler Returns: The Luck of the Draw, Working Class, and Young Sheldon. The double threat also had a starring role in Malibu Country from 2012 to 2013. She even starred in movies such as Forever Love, Is There Life Out There?, Tremors, and Maverick.
Reba McEntire gives fans a behind-the-scenes look
The country singer kept her new role a secret from her fans. But now that the movie is out and available for streaming, Reba McEntire can give her fans a behind-the-scenes look at the making of the film. In her latest Instagram post, she shared a photo of herself with her hair and makeup done. She also shared more photos of her transformation.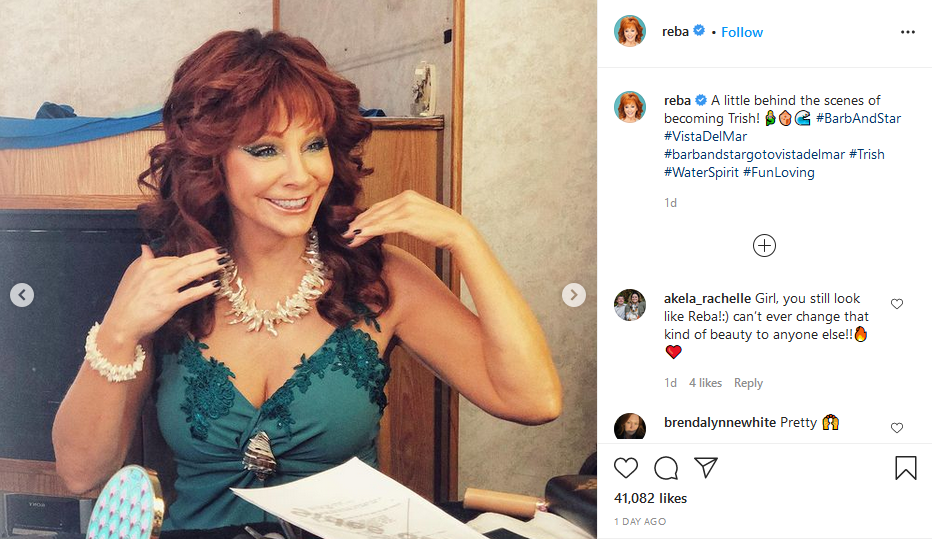 There are also photos of Reba swimming in the water during filming. She enjoyed the ocean, even with her hair styled and makeup on. In an interview with USA Today, director Josh Greenbaum joked that Reba's film may end up in "the bloopers." Check out the trailer for Barb & Star Go to Visa Del Mar in the video below.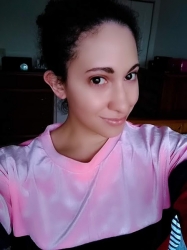 Latest posts by Chanel Adams
(see all)