At first, Vince Gill wasn't sure about speaking out against the lack of diversity in country music. But since then, the country singer has had a change of heart. Not only is he speaking out about it, but he's also singing about it. As a country artist, he feels he has a responsibility to address the ongoing problem.
Vince was joined by a group of country artists. Most of them spoke out about racism, cultural appropriation, and the lack of diversity on country radio. They appeared on CBS This Morning's new series called "Unifying America." The elective is to address the cultural divide and racial injustice that has divied Americans.
Vince Gill breaks his silence
According to CMT, the singer-songwriter admitted that he was "nervous" to speak out about the topic. The 21-time Grammy winner thought he would get "ripped" apart by country fans. But Vince Gill knew he had to use his voice. While he noted that most country music fans are conservative, he thinks that artists and the industry are bringing diversity to the forefront.
"I think most people perceive that country music is extremely conservative and I'm not sure if that's true," Vince explained. "Maybe the audience might be conservative, I don't know that the artistry is. I don't know that the community is, so there's a rub in there."
The "When I Call Your Name" singer offered an example. He showed his support when Brothers Osborne member came out as gay. Vince called him a "spectacular" individual. He also shared his thoughts on the use of racial slurs in music.
Is country music going through a reckoning?

As part of our new series #UnifyingAmerica, @AnthonyMasonCBS spoke with Vince Gill (@VGcom), @MarenMorris, @RyanHurd & @RissiPalmer about the state of country music right now. pic.twitter.com/tywtXp9Jg6

— CBS This Morning (@CBSThisMorning) February 17, 2021
"In white America, when they make the argument, 'Well, I hear it in rap music all the time,' have you not been paying attention the last 300 or 400 years and how that word has been used by the white community?" Vince continued. "It's derogatory, just dismissive, hurtful, it doesn't have a place."
He also acknowledged that female artists from different races have to fight even harder to get their music heard on country radio. Vince feels that both country radio and the community have to work together to include female artists and artists of color.
WATCH: Country artist Vince Gill (@VGcom) plays a brand new, unreleased song he recently wrote about the ongoing fight against racism in America.

Only on @CBSThisMorning. pic.twitter.com/5VODGQR06y

— CBS This Morning (@CBSThisMorning) February 17, 2021
Debuts new song "March On, March On"
Vince Gill also debuted his new song. During the interview, he played a teaser from the track titled "March On, March On." The legend feels that "400 years of history couldn't be more wrong." He also referenced John Lewis's quote about getting into "good trouble" for social causes.
The singer plans to continue his fight against racism. Vince made several strong points in his conversation. According to Billboard's year-end report, a whopping 84% of country artists on the radio were male. Although some artists of color, including Darius Rucker, Kane Brown, and Jimmie Allen have found their voice on country radio, there are plenty of artists of color who were denied the opportunity.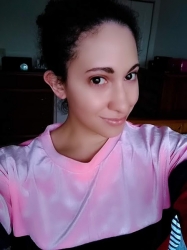 Latest posts by Chanel Adams
(see all)