Streaming service Disney Plus surprise-dropped all five seasons of the cult classic The Muppet Show. The series ran from 1976-1981 and featured entertainers from all genres as guests. Some of the prominent guests include Elton John, actor Steve Martin, comic George Burns and rocker Alice Cooper.
There were just two requirements for guests: be funny and able to carry a tune.
Country music legend Loretta Lynn can definitely carry a tune. 
Loretta Lynn Appears on The Muppet Show
Loretta Lynn was at the height of her career in the 1970s. In fact, she won an ACM Award for "Artist of the Decade" at the time. Aside from her music career, Loretta Lynn was a special guest star on The Muppet Show in 1978. 
According to the summary on Muppet Wiki, the episode takes place at a railroad station instead of the typical Muppet Theatre, which is being fumigated. The passing trains cause concern for Kermit, but guest star Loretta Lynn assures him "country singers can sing anywhere." 
And sing she did! 
The First Lady of Country Music let the muppets know that when they look at her, "You're Lookin' At Country." 
She sang a duet with the Muppet Dogs, including the beloved Rowlf. The Dogs lend their howls to "Oh Lonesome Me." 
Vulture reports that Loretta Lynn once said she finally felt she was successful when she was a guest on The Muppet Show. "When Jim Henson asked me to sing with the Muppets, that was my moment of knowing I'd made it!"
Her final performance for the TV audience was her hit song "One's on the Way." 
How to Watch On Disney+
Disney+ hasn't seen this much excitement over their content since they released Hamilton on the streaming service last year. Fans of The Muppet Show are flocking to the subscription service to watch the classic show. 
Subscriptions to Disney+ will set you back $6.99/month. 
The streaming service has other exclusive content, including Star Wars spin-off The Mandalorian. Check out Screen Rant's list of the best shows and movies on disney+. 
First Single From Loretta Lynn's New Album is Duet With Margo Price
"One's on the Way" was the lead single off Loretta Lynn's 1972 album of the same name. It was her 16th studio album. Next month, she will be releasing her 50th album, Still Woman Enough. It will include a recitation of her song "Coal Miner's Daughter," as well as new recordings of some of her biggest hits. And she's not singing alone. 
Country music favorites such as Reba McEntire and Carrie Underwood will appear on the album. Loretta Lynn released a teaser for the first single from the new album. Country artist Margo Price joins in on "One's on the Way," turning the previously solo song into a duet. 
Check out this behind-the-scenes video from Loretta Lynn's YouTube featuring Margo Price. 
In addition to a new album, Loretta Lynn worked with PBS on a new documentary about her life. Loretta Lynn: My Story in My Words premieres on Saturday, February 27th on PBS. 
Follow us on Twitter for more news about your favorite country artists.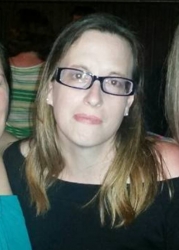 Latest posts by Jennifer Havener
(see all)