When her album Coal Miner's Daughter came out 50 years ago – yes, 50 years! – Loretta Lynn had no idea where her career would go. She certainly didn't imagine that she would be a trailblazer for female artists in country music. For a recent Throwback Thursday, she took a look back at her legacy. 
Loretta Lynn Astounded By 50th Anniversary
Time flies when you're having fun. Or when you're making the album that will change the landscape of country music. That's exactly what Loretta Lynn did with her 1971 album Coal Miner's Daughter. The album was actually her 16th studio album. But it spawned the song that defines her career. "Coal Miner's Daughter" tells the tale of her childhood. 
While the song went to the top of the charts, the synonymous album peaked at #4 on the country album charts, Sounds Like Nashville reports. The song and story were the basis of the 1980 Oscar-winning movie Coal Miner's Daughter. Sissy Spacek played a very convincing Loretta Lynn. The film sparked a lifelong friendship between Loretta Lynn and the actress. 
The album was re-released on vinyl earlier this month in honor of the 50th anniversary. Loretta Lynn seemed almost in disbelief that 50 years have passed. 
Her social media team wrote on her behalf that "it's amazing how much has happened in fifty years" since the album's release. 
The sweet note from Loretta Lynn overlays a photo of her in one of her beloved gowns, guitar close at hand. 
Country Music Icon 'Grateful' For Her Part in 'American Music'
Not only is Loretta Lynn astounded by the years gone by, she's also humbled by her success. Her impact on country music is briefly referenced in the Throwback Thursday post. It says that Loretta is "grateful" to be part of "the history of American Music." 
It's amazing how much has happened in fifty years since #coalminersdaughter first came out and I'm extremely grateful to be given a part to play in the history of #AmericanMusic#thursdaymood #grateful #TBT #picoftheday #countrymusic #50years #nowonvinyl https://t.co/yHSRTX7otW pic.twitter.com/wjAYJH6YV3

— Loretta Lynn (@LorettaLynn) February 18, 2021
But she's not done yet! She is releasing a new album next month. Still Woman Enough is her 50th studio album. And she has something special in store for fans. The album will feature other female country music artists, including Reba McEntire and Carrie Underwood. 
Still Woman Enough comes out on March 19th. Next weekend, PBS premieres a brand-new documentary about the iconic singer. 
Loretta Lynn Spreads Love With Throwback Valentine's Day Photo 
Loretta Lynn's social media is a treasure trove of flashback photos. For Valentine's day, she treated her followers to an older photo. And she has a reminder to share along with the photo: "Love is the Foundation."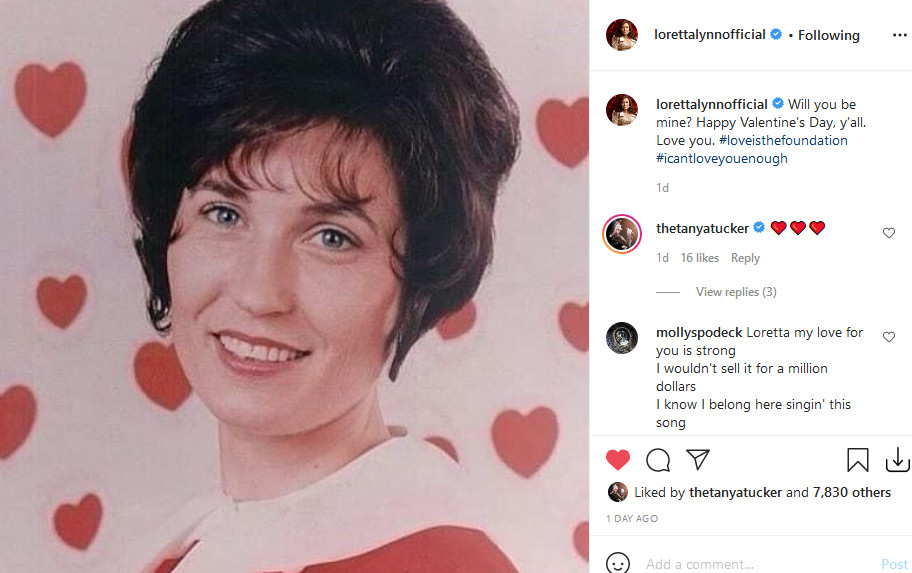 Can you believe it's been 50 years since Loretta Lynn's Coal Miner's Daughter album came out? What is your favorite song off from the album? Let us know in the comments down below. Or leave us a comment on our Facebook page. 
Follow us on Twitter for more news about your favorite country music artists.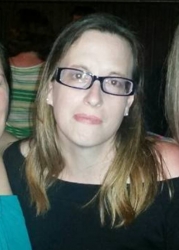 Latest posts by Jennifer Havener
(see all)