The 63rd Annual Grammy Awards are Sunday, March 14th. And it seems that Miranda Lambert has plans to turn heads. Read on to find out more about what's in store for the upcoming red carpet event.
Miranda Lambert shares plans for the 63rd Annual Grammy Awards
According to Entertainment Tonight (via Fox News), Miranda Lambert has plans for the Grammy's. The country songstress will reveal a "sleek and sexy look". Interestingly enough, amid the tabloid rumors that there is trouble in paradise, Lambert confirms she'll have her husband, Brendan McLoughlin with her.
View this post on Instagram
The "Bluebird" singer is nominated for three Grammy Awards. Remarkably, her nominations include Best Country Song, Best Country Album, and Country Solo Performance. Not surprisingly, "Bluebird" is nominated for Best Country Song. Miranda Lambert's 2021 album, Wild Card is in the running for Best Country Album. Lastly, "Bluebird" gets Lambert a nod for Best Country Song. It only makes sense that Lambert will perform the song with her band at the Grammy Awards.
What will she wear on the big night?
Surely, with a red carpet walk and a live performance on the agenda for Miranda Lambert on Sunday, fans can expect to see at least two outfits from the cowgirl. Lambert tells Entertainment Tonight her plans for one of her outfits for the night. "I'm going sleek and sexy," shares the singer. "I have a dress and a really hot husband who has a really nice shit, so we're good on that." And as no surprise, Lambert confirms something that fans already know and love about her. "I'm not really a princess gal."
View this post on Instagram
While Miranda Lambert leads the country Grammy nominees with her three nominations, there will be a large country music presence on Sunday. Taste of Country reports "Old Dominion, Ingrid Andress, Little Big Town, and Brandy Clark have earned two nominations each in the country categories"
Another surprising news bit to come from Taste of Country is that Maren Morris reveals a collaboration with the legendary John Mayer. The outlet confirms the collaboration based on a picture in Morris's Instagram Stories. However, it's not certain which song the duo will perform on Sunday.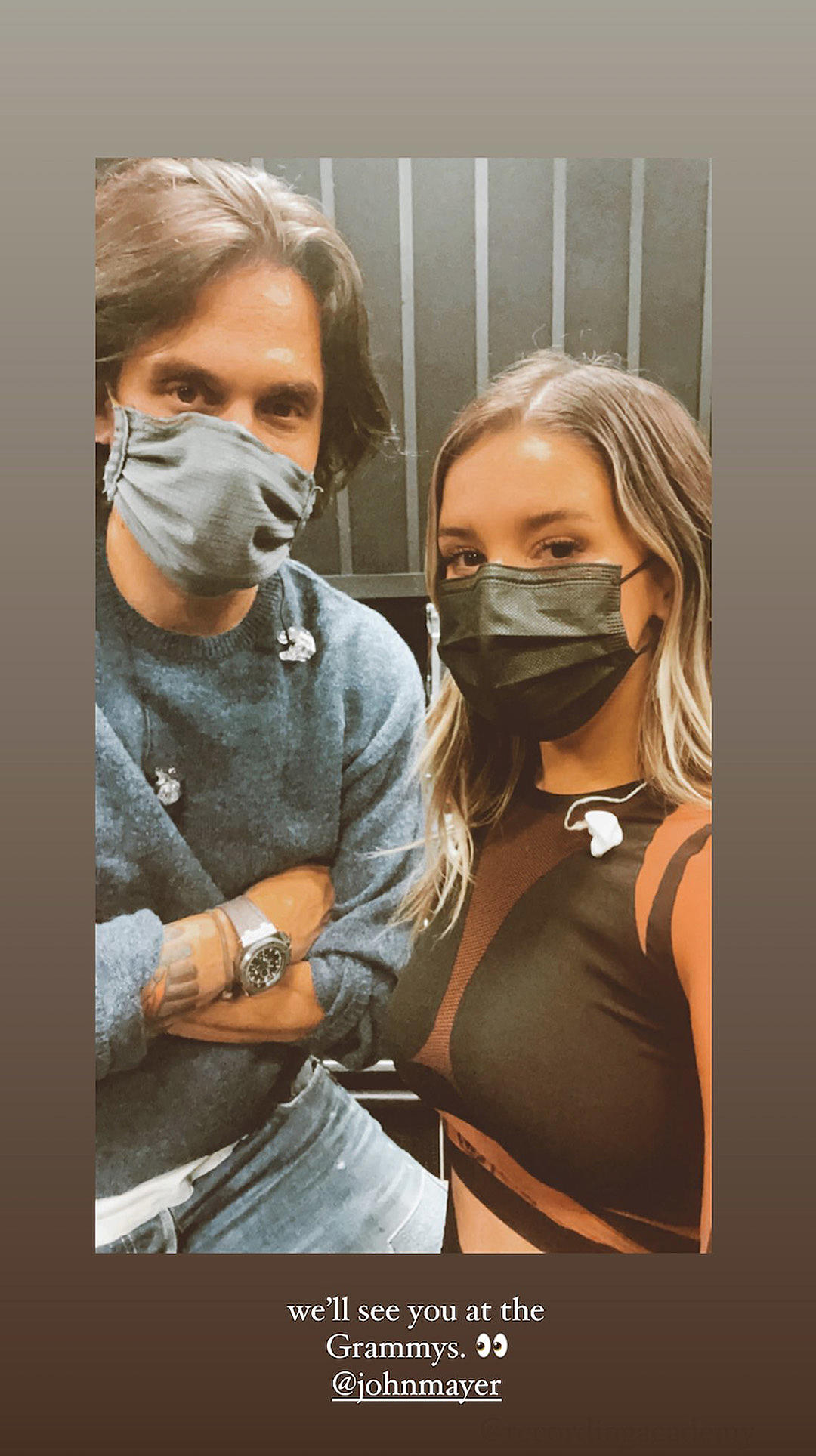 While Maren Morris may not have as many nominations as Miranda Lambert, she's two nominations shy of matching her counterpart. However, if she takes home Best Country Song on Sunday, this will be Morris' second Grammy win.
Are you excited to see Miranda Lambert at the Grammy's on Sunday? Let us know in the comment section below. Make sure to come back to Country Music Alley for more news about your favorite Country stars.