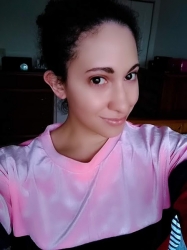 Latest posts by Chanel Adams
(see all)
Carrie Underwood has a reported net worth of $140 million. She is one of the most successful out of the American Idol alumni. While most of them have flown under the radar, Carrie's career is just getting better and better. She has her successful CALIA by Carrie line and fitness app Fit52. The country singer is also experimenting with gospel music.
Fans agree that she's one of the best singers out of AI history. There are not many country artists who can match her success or even cross genres as she does. Carrie has taken both the country world and music world by storm with her crossover collaborations. The 38-year-old singer proved that she still has a lot to give her fans.
How Carrie Underwood makes her money
For 12 consecutive years, Carrie Underwood has hosted the CMA Awards. She's also dipped a toe in acting with her appearances in NBC's The Sound of Music Live! in 2013, a guest-starring role on How I Met Your Mother, and her debut film Soul Surfer in 2011. The "Soft and Tenderly" singer also made money from her endorsement deals including Almay, Dick's Sporting Goods, Hershey's, Nintendo, OPI, Skechers, and Target.
In 2015, Carrie launched her athleticwear brand called CALIA by Carrie Underwood. She also became a best-selling author with the release of her book, Find Your Path: Honor Your Body, Fuel Your Soul. The book landed on The New York Times bestseller list and debuted at No. 1 on Amazon and Publisher's Weekly's Bestseller lists. Then, Carrie and her husband, Mike Fisher, starred in the short-lived reality TV series Mike and Carrie: God & Country.
Carrie also lent her voice to NFL's Sunday Night Football for eight consecutive years. She also works with charitable foundations such as the C.A.T.S. Foundation and PETA. Fans also remember when Carrie sang "The Champion" alongside Ludacris for the Super Bowl and Winter Olympics in 2018. According to The Things, she makes between $8 million and $13 million per year, but her net worth will continue to increase.
Most of her albums have gone certified platinum or multi-platinum
Carrie Underwood has outsold all of the previous winners on American Idol. She signed a recording contract after winning Season 4. She released her debut album, Some Hearts, in 2005. Then, she followed up with the albums Carnival Ride (2007), Play On (2009), Blown Away (2012), Storyteller (2015), Cry Pretty (2018), and My Gift (2020). Now, she's planning to release her first-ever gospel album, My Savior, in time for Easter.
The RIAA certified Some Hearts platinum eight times. The single "Before He Cheats," also went double platinum in 2008. It became the first country song to ever become certified multi-platinum. Since its release, it became five times certified-platinum.
Carrie has won over 100 awards, including 14 Academy of Country Music Awards, 13 American Music Awards, 11 Billboard Music Awards, and seven Grammy Awards. She's also made several appearances while releasing her albums. Most of them include joint tours and features on other artist's albums.
Even with the coronavirus pandemic, Carrie's record sales have not declined. She continues to make money, even when she's not on tour. She's one of the most successful women in country music. Carrie has proven there is nothing she can't do.