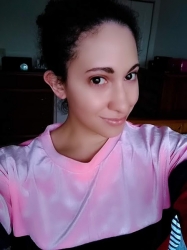 Latest posts by Chanel Adams
(see all)
Maren Morris is reflecting on her own growth. This comes after the singer called for more diversity in the country music industry. She made an appearance on The Ellen DeGeneres Show. The country star released her 2020 song and video "Better Than We Found It," which supports the Black Lives Matter movement.
During the interview, Maren acknowledged her own privilege. She understands the role that she plays in country music. Maren wants to continue to uplift and shine a spotlight on artists of color. But she admits that she has a lot of growing to do. It sounds like the songstress has been doing a lot of reflecting lately.
Maren Morris has a lot of growing to do
During her interview with Ellen DeGeneres, Maren Morris addressed her personal growth. She feels that everyone in the country music industry needs to grow, as well. "The Middle" singer shared her reflections with the daytime host.
"I'm a white woman in country music. I sort have this leg up," Maren told Ellen, as per Wide Open Country. "Even though there's a huge disparity between men and women, there's even more of a disparity between white women and Black women trying to be in country music. And there's so many Black women and men who adore country music and don't feel like the door is open for them."
The "Chasing After You" revealed that she's "been doing so much of my own homework," over the years, especially with the death of George Floyd. Maren feels that "country music as a genre, we all have so much room to grow, myself included." While she has been leading the way in the calls, she can't be the only one. The singer also talked about sharing her support for her friend TJ Osborne of the Brothers Osborne, who came out as gay.
"I hope that him having the bravery to even do that has made a few more people that love country music that is gay feel like they have a home there too," Maren continued. "I'm just so proud of him. He was one of my first friends I made when I moved to Nashville eight years ago."
The singer will perform at the 2021 Grammys
Maren Morris also teased her performance at the 2021 Grammy Awards, which airs tonight. She'll be at the event alongside other country artists like Miranda Lambert and Taylor Swift. Maren admits that she felt uncertain about performing. It's been a while since she has performed on the Grammy stage.
"It's been a couple of years since I've been on the Grammy stage and I'm really appreciative to them for doing something kind of in-person and safe," Maren said.
She's also nominated for Best Country Song for "The Bones." The singer previously revealed that she'll perform with John Mayer during the awards ceremony.
"We'll see you at the Grammys," Maren wrote in her Instagram Story, tagging the singer-songwriter. She also shared an update on her Instagram feed.
The 2021 Grammy Awards airs Sunday night, March 14 at 8 p.m. ET on CBS. The ceremony is also available to stream on Paramount+. Other country artists include Brandi Carlile, Mickey Guyton, and Miranda Lambert. Country artist-turned-pop star Taylor Swift will also take the stage.