Some would say that Dolly Parton has become a superhero in her own right. But now the singer will have her own comic book. What else can't she do? The 75-year-old will have her own comic series dedicated to inspirational women. The 22-page book entitled Female Force: Dolly Parton is set for release on Wednesday, March 31. It will come in both digital and print formats.
Legendary country superstar gets her own comic book
Little details are known about the new comic. On Friday, March 19, Geo News was the first to report about the "Jolene" singer's new venture. TidalWave Comics' Female Force series will dedicate a limited edition book to Dolly Parton. It's the perfect tribute to the legendary singer-songwriter who won 11 Grammy Awards over the years.
"Writing about Dolly was a joy," writer Michael Frizell said in a statement to Reuters. "Her creativity, philanthropy, and humanity are legendary."
Parton will join the likes of other inspirational women, including Cher, Gloria Steinem, Michelle Obama, and Mother Teresa is having a comic written about her.
"We've found a niche in our bio comics," TidalWave publisher Darren G. Davis added. "There is a much wider audience for sequential storytelling than many have thought. These readers are simply looking for something other than superheroes."
Parton has sold over 100 million records since she released her first album in 1967. Not only does she has a long-running music career, but she also has her own Hobby Lobby line. Earlier this month, Parton shared a video of herself receiving her first COVID-19 vaccine. She changed the words of "Jolene" with the word "vaccine" while encouraging her fans to do the same.
Prior to receiving the vaccine, the singer donated $1 million to fund early-stage research by Vanderbilt University in Nashville along with Moderna's development of its COVID-19 vaccine, mRNA-1273.
Dolly Parton also has her own custom ice cream flavor
As if that wasn't enough, Dolly Parton has also entered the ice cream industry. The country singer announced that she will release her own line of ice cream. According to WSAZ 3, Parton collaborated with Jeni's Splendid Ice Cream to make her own custom flavor. Sales from the ice cream will benefit Dolly Parton's Imagination Library. The organization provides free books to children around the world.
The flavor is called "Specially Made for Dolly," but the details of the flavor have not been revealed. On Monday, March 15, Jeni's Splendid Ice Cream made the big announcement via their Instagram page. Fans interested in trying Parton's specially flavored ice cream can sign up online to receive notifications when it first becomes available. Unfortunately, it will only be available in Knoxville, Tennessee, and its surrounding areas.
Which one are you more interested in? Dolly Parton's comic book or ice cream? Sound off below in the comments.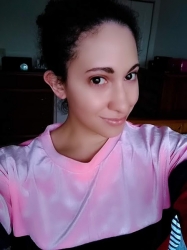 Latest posts by Chanel Adams
(see all)