Gwen Stefani is reflecting on motherhood. When she's not focused on her music or fashion empire, she's taking care of her three sons. Gwen has learned a great deal from parenthood. She even feels guilty when it comes to one specific area of her life.
As fans know, Gwen shares three sons with her ex-husband Gavin Rossdale, Kingston, Zuma, and Apollo. The couple divorced in 2016 after 14 years of marriage. Fans were upset at the time since they were considered rock royalty. But they're happy that Gwen has since found love with fiance Blake Shelton.
The country star is deeply involved with her sons' lives. He even asked their blessing before popping the question.
Gwen Stefani reveals that she has guilt
The "Let Me Reintroduce Myself" singer opened up about the "really incredible but really hard" journey of motherhood. The 51-year-old talked about the ups and downs on DJ Khaled's podcast, The First One. Gwen Stefani talked about what it's like to raise a family of all boys. She's unsure why that happened in her life, but she is "grateful" for it.
"I don't take it lightly and I'm so grateful that I have them, and I got to have three boys," Gwen said. "I don't know why God chose me to be surrounded by boys my whole life, but here I am just surrounded by them, and I just feel really blessed. It's really fun."
But like most parents, she has a hard time juggling work amid the pandemic. Gwen says that she feels guilty when she doesn't spend enough time with her kids. Most of her work has involved Zoom meetings. The increased time in front of the screen has made her reflect on parenthood.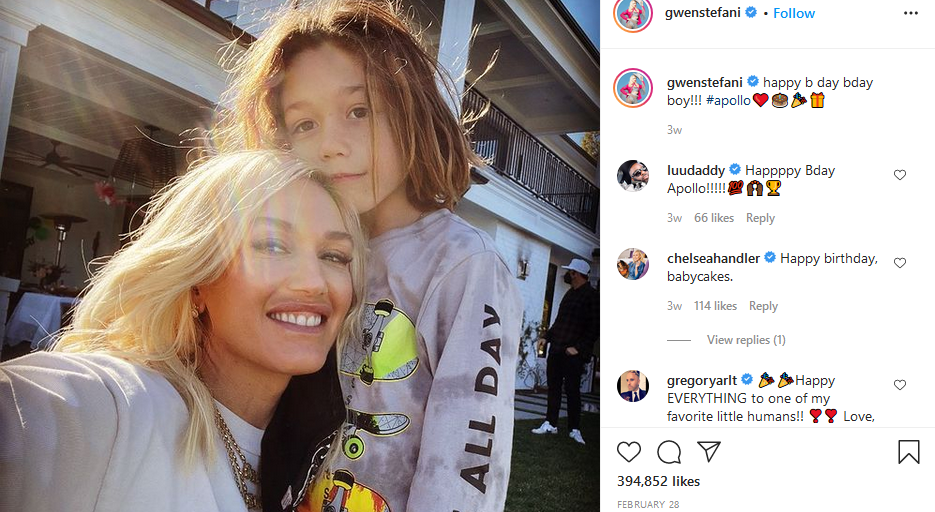 "I think it's really hard to do it all, and impossible to do," she explained. "And every single day … I feel guilty. Yesterday, I was so guilty because I had a day off with the kids and then I got on a Zoom about doing a video or something, and it was going on and on for like an hour and a half, and I was like, 'What am I doing? I've got to get off the Zoom, this is my day with my kids.' Like, so much guilt all the time."
She wants to be more present for her kids
With technology, it's hard for the jewelry entrepreneur to "be in the moment." Even when Gwen Stefani spends time with her kids, she still has that challenge. She also opened up about having her first baby at 36, and her identity as a mom.
"I remember thinking, oh my gosh, I'm going to be a mom? Like, that's going to be weird when people tell me I'm a mom. That word just sounded weird," Gwen said. "But I got over that really fast, and all I ever really wanted was to have kids. I have this incredible mom, and my parents are still married and they were such an incredible example of true love and respect. And you have that growing up, it's like, I want that, I want to be that, I want to be my mom when I grow up."
In the meantime, the "Slow Clap" singer has been making music with Blake. The two really "bounce off each other" when it comes to their ideas. Gwen loves Blake's musical taste because she feels he has "a really good ear for music." As Country Music Alley previously reported, she gets mad because they don't write many songs together. The fans do love the two of them performing together on stage.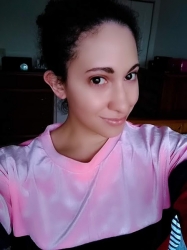 Latest posts by Chanel Adams
(see all)