Blake Shelton shocked fans with the news of his new album. The country superstar is releasing his new album this spring. The Voice coach's Body Language will drop on May 21. It's his 12th album and first album in four years.
The new project features 12 songs, including a title track featuring the Swon Brother, "Happy Anywhere" with Gwen Stefani, and his new single "Minimum Wage." Songwriters on this album include Josh Thompson, Shane McAnally, Ross Copperman, among others. Since the album has such a sexy title, fans are wondering if Shelton wrote any of the tracks himself.
Read on to learn more about his new album.
Blake Shelton announces his first album in four years
Earlier this week, Blake Shelton announced his new album. Body Language is the follow-up to his 2017 release, Texoma Shore. In his statement, Shelton said that he worked with many songwriters and collaborators on this project. Instead of focusing on the songwriting aspect, he decided to experiment with some "new sounds."
"We've been working on this album on and off for two years now, and I'm very proud of what we have put together," Shelton continued in his statement, according to Taste of Country. "We certainly had some unique challenges with this pandemic, but we also had a lot of fun. We explored new sounds while making sure to get in some classic country."
All 12 songs are outside cuts, meaning that Shelton didn't co-write any of the tracks. In previous years, he made it clear that he's done releasing full-length albums. Shelton also made it clear that he's not finished making music. However, he did release some songs on a compilation album titled Fully Loaded: God's Country in 2019.
"I'll be just as happy to release another single," Shelton previously told Entertainment Tonight. "I do [have more songs] and I've got other stuff that I'm pumped about, but when I think about an album right now I'm like, 'Do people care about them anymore?' I don't know. But I'm having a blast just releasing singles. Maybe I'll do that from now on."
According to the singer, the idea of releasing a full album sounded outdated. Maybe Shelton has been paying attention to the way streaming has changed the music industry. In his interview, he explained that he's at the point of his life where he's not just releasing an album just because his record album is forcing him to. He loves the immediacy of releasing singles versus releasing albums in the new digital world.
Gwen Stefani is "so mad" that he doesn't write music anymore
Gwen Stefani previously shared that she's been trying to get Blake Shelton to write more songs with her. The "Slow Clap" singer revealed that he "doesn't really write anymore." Shelton no longer has a passion for writing music. He just enjoys the recording and creative process.
"He just doesn't like writing that much," Stefani laughed, adding, "It makes me so mad."
The couple did write three songs together, including a Christmas song. The 51-year-old is hoping to have an influence on Shelton. He's already influenced her renowned interest in country music. Stefani also said that Shelton has a "really good ear for hits."
Are you excited for Blake Shelton's new album? Sound off below in the comments.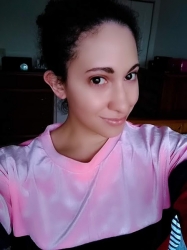 Latest posts by Chanel Adams
(see all)