Blake Shelton celebrated Earth Day with his fiance Gwen Stefani. The couple is finally reunited. Last week, Blake traveled to Orlando to celebrate the grand opening of Ole Red restaurant. At the event, he admitted that he missed having Gwen by his side. He also gushed about their nomination at the 2021 ACM Awards.
Unfortunately, the couple didn't win, but they have a lot to celebrate. In October 2020, Blake popped the question to Gwen after six years of dating. The couple couldn't be any happier these days. They look in love and ready to settle down together.
Rumors are even swirling that they might leave the spotlight for a quieter life. Now, Blake is revealing his favorite place in the world.
Where does Blake Shelton like to hang out?
On Thursday, April 22, Blake Shelton shared a selfie of himself with Gwen Stefani. He kissed the top of her head, which featured platinum blonde and raven black hair. The singer rocked a makeup-free look, which is a departure from her glam photos. Gwen has said that Blake likes it when she doesn't wear any makeup.
In the photo, the "Minimum Wage" singe wore a gray shirt with a matching baseball cap. The pair stood in front of a tree that featured their initials. Blake and Gwen carved their initials into the tree. In the Instagram post, the country star said this very spot is his "favorite place to be.. the GREAT outdoors."
"Oh, and with @gwenstefani of course!!!!" Blake continued. "Happy #EarthDay y'all!!!!!!"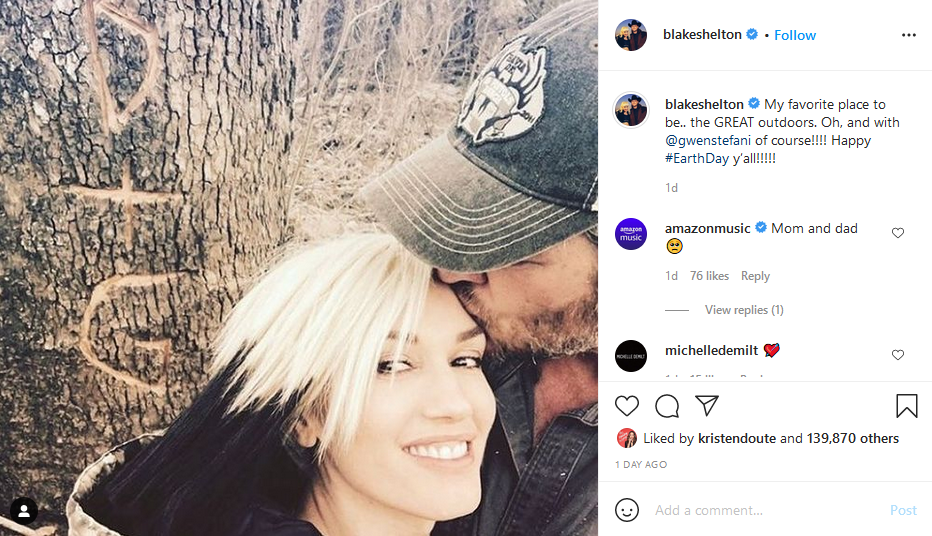 Over 139,00 people liked the post. One fan wrote: "Beautiful couple on a beautiful day!" Another user added: "THIS IS ADORABLE🥰" However, some fans wanted a current photo of the couple since the couple has posted this photo before.
Also, there were some fans who didn't like the way Blake chose to celebrate Earth Day. One argued that carving a tree allows the pathogens to enter and kill it. That fan urged Blake to be "more considerate" when it comes to posting about Earth Day. Regardless, most fans thought this was a cute photo.
The Voice coach wants to get married this summer
Blake Shelton is ready to tie the knot. He also has new music out. His new album, Body Language, is set to drop in May. In an interview with Today's Hoda Kotb, Blake gave an update on his wedding plans with Gwen Stefani. He admitted that they want to get married this summer, or at least as soon as possible.
"I'm afraid if she and I wait until next November, then I'm right back into The Voice cycle again and really want to be able to have plenty of time before and after, so hopefully this summer," Blake explained. "I think we are right here at the point with COVID where it looks like it may be okay, but we don't know, so…that's tentatively the plan."
Blake already received his COVID-19 vaccine. However, most of the details of their wedding are still up in the air. He joked that it could look like a "Coachella lineup" if he gets Adam Levine and Miley Cyrus to perform at their wedding. While he would love to invite everyone, they're just waiting and seeing what happens.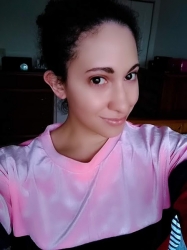 Latest posts by Chanel Adams
(see all)