Eric Church went fishing with Morgan Wallen. This comes after he called Wallen out for saying the N-word. According to Church, it was "indefensible." Now, things have changed and Wallen gets to hang out with his musical hero.
It's an interesting turn of events in the country world. As Country Music Alley reported, Wallen was shut out from the Billboard Music Awards despite earning six nominations. As for Church, he has since had a change of heart. On Tuesday, April 27, Wallen shared a photo of the two fishing.
Good friends gone fishin' together
Eric Church and Morgan Wallen fishing together in matching polos aren't what fans expected. Wallen took to his Instagram page to share the photo of the two together. The men are even wearing matching navy-blue polos. Wallen captioned the image: "hang a sign on the door of my life," which refers to lyrics from Church's song "Livin' Part Of Life."
The two country singers and "Quittin' Time" co-writers fish alongside a river or lake. Both of them look like they were taken off-guard by whoever was snapping their photo. Church wore a navy blue shirt with a matching belt and khaki pants, while Warren wore a head-to-toe navy blue outfit. He accessorized his look with a white baseball cap and sunglasses.
Wallen is a longtime fan of Church. The two even collaborated on his January double album, Dangerous. The musicians became friends after Wallen asked if he could record "Quittin' Time" and Church accepted his offer.
"That's kind of where our relationship, our introduction, began," Wallen said. "Since then I've been able to hang out with him, him and his wife, and got to know him a little bit better. Really feel like I've made a friend and it's because of the music, because of that song really. So that song is special to me for sure."
Fans love seeing Wallen and Church together. They're glad that their friendship has not been impacted by Wallen's N-word controversy. Wallen took a break on social media since sharing a letter to fans about the "growth" he's experienced since he was caught using the slur in February. This has led to an interesting conversation about race and racial injustice in the country music genre.
Eric Church called Wallen's actions "indefensible"
In his cover story with Billboard, Eric Church called out Wallen's actions and said it was "indefensible." While he holds Wallen accountable for his actions, he knows that the star will work on himself. Eric Church hopes that his friend will do whatever he can to move past this situation.
"That was indefensible. I was heartbroken when it happened," Church said. "I think Morgan's trying to work on that and on himself. And I hope he does."
Church admits he's a big fan of Wallen's music. He called him "real damn good" and "authentic." He feels that the way he writes songs "really struck a chord" with Church. He commended Wallen for his "realness, raw emotion, and authenticity." He found it refreshing to see someone be themselves rather than the next big thing.
Wallen has since canceled his upcoming festival appearances as well as his joint summer tour with Luke Bryan.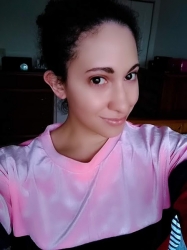 Latest posts by Chanel Adams
(see all)