Blake Shelton and Gwen Stefani have more in common than fans may know. The pair met on the set of The Voice in 2014. In the next year, they both went through respective divorces. Since then, their friendship grew into a romantic relationship. While their pairing seemed unlikely, the two get along so well.
It's their differences that make them work so well together. Apparently, the 44-year-old country singer and his fiance both share a love for the '80s. In a new interview on The Tonight Show on Wednesday, May 19, the two had a case of nostalgia when they chose a song for their first dance as man and wife. Does that mean they want an '80s-themed wedding?
What's the '80s song they have in mind?
Host Jimmy Fallon asked Blake Shelton about their first song as husband and wife. The "Minimum Wage" singer joked that they both love "The Wedding March." Shelton quickly exclaimed as he laughed, "Not that song!"
"At the reception, you come out of a fog machine," Shelton continued while he impersonated an emcee. "'Here is Mr. & Mrs. Blake Shelton!' We hear you come out — 'And now, it's time for the couple's first dance' — then what do we hear?"
The actual song they have in mind is "If You Leave" from the Pretty In Pink soundtrack. Shelton even pulled up the song on his phone. Both Shelton and Stefani share a love for the song and all things that come from the '80s. It's obvious that Stefani would love the colorful era, but Shelton's love for the decade may come as a surprise to fans.
"We've talked about this, we both love the song. We're both fans of the '80s, why not, why not?" Shelton exclaimed.
"I love it if that's for real!" Fallon responded.
Then both men belted out the ballad from Orchestral Manoeuvres in the Dark from the 1968 classic rom-com.
Blake Shelton and Gwen Stefani are having a simple wedding
Jimmy Fallon joked that he "can make it to the wedding," since he's "very available." The couple teased that they could enjoy a live performance by their friend and fellow Voice coach, Adam Levine. The 51-year-old singer previously revealed that she would love to have him perform on their special day.
"I definitely would love to have Adam sing at our wedding," she revealed on Late Night with Seth Meyers last month.
However, the "Slow Clap" singer made it clear that their summertime nuptials will be simple. They don't plan to have a big wedding with a large band. Instead, Shelton and Stefani will go in a different direction.
"I feel like we're not gonna have a wedding band," Stefani explained. "I feel like we're just gonna go with, like, a playlist. We're keeping it very simple."
Also, the guest list won't be as extensive. Don't expect a star-studded wedding. Stefani said that it's just going to be "my mom and my dad and just literally gonna be just family." They just want to make a fun and intimate occasion.
"But it's not gonna be a big, like, you know, it's not like the queen and king are getting married or something," Stefani joked.
Shelton popped the question at his Oklahoma ranch back in late October. The two first fell in love while coaching on The Voice in 2015. Shelton and Stefani bonded over their heartbreak from their previous divorces, which brought them closer together. The two have dated ever since and are planning their future together.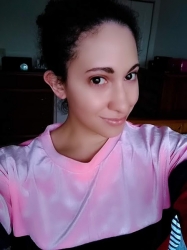 Latest posts by Chanel Adams
(see all)