The CMA will not allow country star Morgan Wallen to receive the top award.
Variety reported today that the Country Music Association disqualified Wallen and shared the ballot schedule and eligibility rules for awards event happening in November.
The deliberations left what Variety coined as " an interesting split decision" that lets Morgan receive awards in some categories but not in other ones.
Morgan Wallen's paying the price.
The only awards he can partake in are ones he and his producer or writer collaborators are nominated for together in the awards.
Variety states Wallen is "disqualified from contention for any award that would go solely to him."
That will include the top two prizes of entertainer of the year and male vocalist of the year.
Ironically despite the scandal, blacklisted Wallen is enjoying the sales from his popular album of the year, Dangerous: The Double Album.
The Academy of Country Music Awards barred Wallen from competing. The CMT Music Awards, to be held in June,  issued a statement to Variety that said, "After removing Morgan Wallen from our platforms earlier this year, his videos were deemed ineligible for the 2021 CMT Music Awards."
What happened?
The initial scandal video leaked to TMZ caught Wallen on camera using the N-word after a night out with friends in Nashville.
According to Variety, the CMA says in a press statement that the "Board of Directors voted to amend Morgan Wallen's 2021 CMA Awards eligibility: He will be eligible in categories that honor artistic works (Single, Song, Album, Musical Event, and Music Video of the Year categories), so as not to limit the opportunity for other credited collaborators. He will not be eligible for nomination in the individual artist categories (Entertainer and Male Vocalist of the Year categories)."
Not everyone is disqualifying Wallen.
Variety noted that Wallen is nominated for six trophies for this Sunday's Billboard Music Awards.
Dick Clark Productions issued a press statement stating that the producers "did not feel at liberty to disqualify him from awards that are purely data-driven," and noted that "his recent conduct does not align with our core values, we will not be including him on the show in any capacity (performing, presenting, accepting)."
How long will Wallen be on the outs?
ACCORDING TO VARIETY, the CMA board determined that November is still "too soon to be seen as welcoming Wallen back into the industry's good graces," according to Variety.
The compromise is that the collaborative categories Wallen is listed in are still fair game for him to win, despite the overarching ban on him accepting any awards solely in his name.
Variety says:
The singer had not been heard from since he issues a length written apology in April and said that he would be refraining from doing concerts this summer as he worked to better himself. However, he made a surprise two-song appearance Wednesday night at Kid Rock's bar in Nashville, his first public appearance since the scandal broke in early February.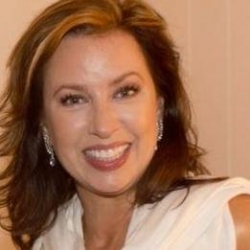 Latest posts by April Neale
(see all)