It's a long way from smalltown Iowa for Hailey Whitters, who worked hard, saved her tips, and booked her first show, where the entire town turned out to support her.
This performance in her hometown put wind in her sails for confidence and songwriting, and her momma booked them both a trip to Nashville when Hailey was just fifteen.
The two women headed to the Grand Ole Opry and Hailey waited until she graduated high school to head back to Nashville and she has not looked back in any regret.
'It's Year Ten"
"Nashville is a ten-year town," says Hailey in the video profile below.
It was hard on her to see her friends getting on with life and nothing concrete yet as she had worked and wrote her songs. Then the levee broke, and she got a gig at Radio City Music Hall singing to 10000 people.
This year's reimagined Opry NextStage will feature one up-and-coming artist per month and kicks off with Iowa-born, Nashville-based rising country artist Hailey Whitters as the inaugural artist for 2021.
Opry Entertainment Group and the Grand Ole Opry's platform is Opry NextStage, which invests in the discovery and development of new artists. This includes live performances, strategic marketing support, and short-form documentary-style storytelling created by Opry Entertainment's content team.
Since its inception, the Opry has helped launch the careers of Roy Acuff, Patsy Cline, Little Jimmy Dickens, George Jones, Loretta Lynn, Bill Monroe, and Dolly Parton, to name just a few.   Little Big Town made its first public appearance as a group on the Opry stage in 1999, and Carrie Underwood's first Opry appearance was less than two weeks after having been named American Idol in 2005.
The news was shared today by Whitters joining Opry's Director of Artist Relations & Programming Strategy, Jordan Pettit; VP and Executive Producer of the Grand Ole Opry, Dan Rogers: and President of Opry Entertainment Group, Scott Bailey for a virtual panel moderated by singer/songwriter and Runaway June member Natalie Stovall, one of the hosts of Circle Network's Opry Live. During the panel, Whitters debuted a new content video exclusively via Opry NextStage.
"The Grand Ole Opry is a holy place to me. Its story and circle are something I've dreamt of being a part of ever since I was a little girl," shared Whitters in a press release to Country Music Alley. "To be named an Opry NextStage Artist is an honor and comes at a time in my career where their investment in my career makes a difference."
"With Opry NextStage, we want to set the tone for what's next in country music," shared Pettit. "Our goal is to invest in the next generation of performers and help share their stories with our audience not just at the Opry but across our brands including Ryman Auditorium, 650 AM WSM, Ole Red, and Circle Network.
Opry NextStage's inaugural class included Riley Green, Tegan Marie, Tenille Townes, and Travis Denning.
Content produced by Opry Entertainment's production team utilizes all Opry Entertainment venues, including Nashville's historic Ryman Auditorium and Ole Red locations in Nashville; Gatlinburg, TN; Tishomingo, OK; and Orlando, FL
For 95 years now, the Grand Ole Opry has created opportunities for artists on its stages and across its channels – from radio to network television. Now they make content for the digital universe and to Circle, which is home to Opry Live and earned the Opry the No. 1 spot on Pollstar's Top 100 Livestreamers Chart.
Hailey Whitters
Rising singer-songwriter Hailey Whitters finally had her moment in 2019, with the release of "Ten Year Town," the first single from her critically-acclaimed, self-funded debut album, The Dream.
With 12+ years in Nashville, under her belt, the Shueyville, Iowa native is Living The Dream.  The release of her deluxe album features five new collaborations with Brent Cobb, Jordan Davis, Hillary Lindsey, Lori McKenna, Little Big Town, and Trisha Yearwood.
The breakthrough single "Fillin' My Cup" (feat. Little Big Town) has been streamed more than 7.5 million times and was named a SiriusXM "Highway Find."
"Nashville's Newest Unsigned Star"
Rolling Stone called Hailey the next big thing who needs a record deal. Since then, she's toured with Brent Cobb, Jordan Davis, Maren Morris, and Little Big Town, plus notched cuts as a songwriter by Alan Jackson, Martina McBride, and Little Big Town.
Named an Artist to Watch 2020 on coveted lists by Paste Magazine, Pandora, and more, as well as being inducted into CMT's Next Women of Country Class of 2020, Whitters signed her first record deal in partnership with her own label Pigasus Records and Big Loud Records / Songs & Daughters.
The singer/songwriter, who made her Opry debut in 2019, is set to return to the Opry this Saturday, June 5, at 8 p.m. CT. Her performance is included on Circle's weekly Opry Live broadcast and livestream.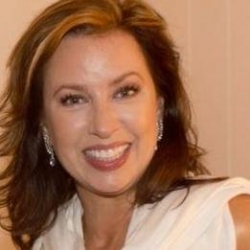 Latest posts by April Neale
(see all)