Blake Shelton opened up about his romance with Gwen Stefani. As fans know, the couple is planning their upcoming nuptials. However, some have a feeling that the two are already married. Gwen and Blake met on the set of The Voice in 2014. Since then, their lives have forever changed.
Both of them were going through respective divorces. Blake was in the midst of his divorce from Miranda Lambert, which shocked the country world. Meanwhile, Gwen and Gavin Rossdale shocked rock fans when they announced their split. No one had an idea that Blake and Gwen would end up together.
Blake recently admitted that he "rebounded" after his divorce.
Blake Shelton shares the beginnings of his relationship with Gwen Stefani
The "Minimum Wage" singer was once married to Miranda Lambert. But now, Blake Shelton makes headlines for his relationship with Gwen Stefani. In a new interview, he admitted that they both used each other as a "rebound" following their respective divorces.
Back in 2015, The Voice coach split from famous country singer Miranda Lambert. In that same year, Gwen and her ex-husband, Gavin Rossdale, ended their 13-year-long marriage. Fans looked forward to the music that was to come from both Gwen and Miranda. Both ladies are known to put their passions into their songs.
Little did they know that Blake and Gwen would end up dating each other. That same year, the two started "seeing each other" as they worked on his first duet, "Go Ahead and Break My Heart." During his interview with Zane Lowe on Apple Music 1, Blake revealed how they both used each other to get back at their respective exes.
"I remember at that time we were just starting to see each other and we were both going through horrible breakups, divorces, horrible in that it was just sad," Blake said. "And there were times where Gwen and I would be like, 'Are we rebounding here? Is that what we're doing? Because this makes no sense."
The couple discussed their relationship. Blake explained that they were "just getting over our crap with each other." He quickly realized that the No Doubt singer was more than just a rebound or crush. He fell madly in love with her.
Why the country superstar "hides" in their L.A. house
Blake Shelton credits Gwen Stefani for helping him deal with city living. The 44-year-old revealed how he dealt with fame while living in Los Angeles. While Blake is already a successful country star, his fame catapulted when he became a coach on The Voice. All of a sudden, all of America fell in love with him.
The "God's Country" singer told Zane Lowe that the NBC show "did take over my life" by propelling him into the spotlight. However, it's something he's quickly adjusted to. Thankfully, Gwen helped him adjust to the newfound fame. Blake remained humble to his roots while living in Los Angeles.
"I always just feel like, hey, look, if I go somewhere, then it must mean that I'm ready to high-five some people when I get out there … It took away the public side of my life and pushed me into it," Blake explained. "But you know what, I'm weird anyway. I live out in the middle of nowhere in Oklahoma. And I mean, I am in L.A. half the time, but I'm pretty much a slug here."
Blake then added, "I live off of Gwen here and I just hide in the house so I got it pretty good." He then gushed about the singer, adding that he's "still not really over that hump" of collaborating with her. Blake says that it's "exciting" to work with his fiance. He also gets excited when he introduces Gwen to fans at concerts.
Check back with Country Music Alley for more news on Blake Shelton.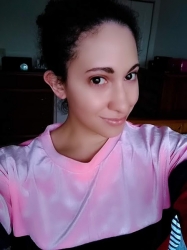 Latest posts by Chanel Adams
(see all)