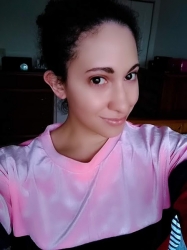 Latest posts by Chanel Adams
(see all)
Carrie Underwood won big at the 2021 CMT Music Awards. Both the country singer and John Legend took home the award for Video of the Year at the ceremony on Wednesday night. Underwood and Legend collaborated on the song "Hallelujah" in 2020. It was around that time Underwood released her first-ever Christmas album, My Gift.
This year, Underwood dipped her toe into Christian music. In time for Easter 20201, she released her first-ever gospel album, My Savior. Underwood described the new album as a companion album to My Gift. On Wednesday, June 9, the singer stepped out in a beautiful neon dress as she picked up her award.
Carrie Underwood beams brightly at the 2021 CMT Awards
Carrie Underwood became the most-awarded artist at the CMT Awards. It was the first win for John Legend. Underwood took over the podium at the awards ceremony since Legend wasn't in attendance.
"Fans, thank you so much, fans. You guys, you are the reason we are all here doing what we do, doing what we love, making music videos," Underwood said during her acceptance speech. "John Legend, thank you for sending me this incredible song and agreeing to sing with me on it and making this incredible video that I am so proud of, and congratulations on what I think is your first CMT Award! God bless you guys. Thank you so much! Thank you, fans! Thank you, CMT!"
Later that night, Legend took to Twitter to show his appreciation for winning his first-ever CMA. He also thanked Underwood, director Randee St. Nicholas, and co-writer Toby Gad. Legend also revealed that Gad co-wrote his hit song "All of Me." Underwood later took to Instagram to thank the fans, Legend, St. Nicholas, and everyone else involved with the song.
Underwood and Legend's single won after 14 nominees that were cut down to six, then the top four finalists: Underwood and Legend's "Hallelujah," Kelsea Ballerini's "Hole in the Bottle," Kane Brown's "Worldwide Beautiful," and Keith Urban and Pink's collaboration "One Too Many."
THANK YOU SO MUCH! My first @CMT! Thank you @carrieunderwood, our director Randee St Nicholas and all of you who loved it and voted! https://t.co/XoY3oKOIe0

— John Legend (@johnlegend) June 10, 2021
"Hallelujah" singer sparkles during live performance
Carrie Underwood performed a breathtaking performance at the 2021 CMT Music Awards. She sang the new song "I Wanna Remember" with NEEDTOBREATHE. Back in May, the band announced that Underwood would collaborate with them on the track from their forthcoming album, Into the Mystery, which is set for release on July 30. Bear Rinehart provided the vocals from the song "Nothing But the Blood of Jesus" on her gospel album, My Savior.
During her performance, Underwood wore a sparkly white blazer and matching pants. She accessorized her look with her signature blonde hair styled in soft waves and hung around her shoulders. Underwood finished off her angelic look with a black belt and boots. The "Love Wins" singer is the most awarded artist in the history of the CMT Awards.
Underwood won 22 awards in October 2020 when she brought home Female Video of the Year and Video of the Year for her single "Drinking Alone."