Blake Shelton and Gwen Stefani have become an A-list couple in their own right. He is one of the biggest country music artists, while she's still a talented pop star. Both of them have appeared on the NBC singing competition, The Voice. They first met on the set of the series in 2014.
However, they didn't start dating until the next year. At the time, Blake and Gwen went through their respective divorces as they became friends. They even collaborated on many happy duets together. Blake said that he's still "blown away" by his partner. He's kind of speechless by Gwen whenever she does this one thing with him.
Blake Shelton is still "blown away" by Gwen Stefani
Blake Shelton sometimes has to catch his breath whenever he sings with Gwen Stefani. It doesn't matter if they collaborated two times or 200 times. For the past several years, Blake and Gwen have been staying together in Hollywood and Oklahoma. The "God's Country" credited Gwen for his transition to city life. In his interview with Zane Lowe on Apple Music 1, Blake admits he still gets starstruck when they make music together.
"It's like that voice, you talk to her and she sounds like Gwen, but when she sings, all of a sudden it's the girl, it's 'Don't Speak,'" Blak explained. "It's that icon. I still have those moments when we get into work mode, I know that it should be super like emotional and personal and this, because we haven't done that many, we've done four songs together, and I'm still more in blown away fan shocked mode when I actually work with her."
Gwen and Blake have released several songs together, including their two No. 1 country hits, "Nobody But You" and "Anywhere With You." Other duets that they worked on together include "Go Ahead and Break My Heart" and "Happy Anywhere." In 2017, Blake appeared on Gwen's Christmas music special, You Make It Feel Like Christmas. On the show, they performed the song of the same name.
He loves working with her on The Voice
Blake Shelton can't stop gushing about his fiance. Though he's been part of The Voice since 2011, he says that Gwen was "the greatest thing that has happened" since he's been on the show. She later joined in 2014 and the couple worked together for a few seasons.
"That's a no-brainer, right? I met my fiance here," he said, per Good Housekeeping. "It's hard to resist Gwen Stefani. You know, here's this iconic rock star coming to be a coach on The Voice in a black minivan. That was cool to me."
"I love it when she's here. She brings a very complicated element of competition for me in particular," Blake continued. "But I love that. I love the challenge. Just knowing that she's there, and she has my back, is pretty cool."
Blake Shelton and Gwen Stefani are currently planning their summer nuptials. Gwen just had her bridal shower this week. Stay tuned to Country Music Alley for more news on the couple.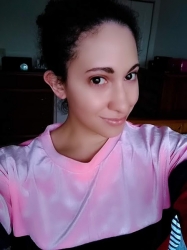 Latest posts by Chanel Adams
(see all)