It's been nearly six months since Morgan Wallen's career took a hit. The country singer was heard on tape spewing a racial slur. The slur was directed at one of his friends. However, the backlash after TMZ released the footage was immediate. For his first interview since the scandal, Wallen sat down with Michael Strahan on Good Morning, America. 
Consequences to Racial Slur
In the days after the video went viral, Morgan Wallen was suspended by his record label. He was also barred from several award ceremonies, including the CMAs. He spent some time in rehab to address an underlying problem with alcohol. As anyone who has seen the video knows, the singer was three sheets to the wind. 
However, after a few months of being persona non grata, the country music community began welcoming Morgan Wallen back. His record label lifted his suspension, he slowly returned to the stage. 
Immediately following the scandal, he saw a huge boost in record and streaming sales thanks to his devoted fans. He has since donated the sales money to organizations that help fight racism. 
Morgan Wallen's Good Morning America Appearance
On Friday, July 23, Morgan Wallen broke his silence. He was interviewed by Michael Strahan on Good Morning America. Strahan kicked off the interview by pointing out that many will deride the interview as a publicity stunt. In response, the country singer said "I'm never going to make everyone happy.," per Deadline. 
THIS MORNING EXCLUSIVELY ON @GMA: Country music star @MorganWallen sits down with our @michaelstrahan, in his first interview since he was caught on tape using a racial slur.

Watch the full interview coming up… pic.twitter.com/J5kxAOvGMe

— Good Morning America (@GMA) July 23, 2021
Equal parts contrite and dismissive, Morgan Wallen addressed the night he was caught on camera hurling a racial slur. He said that he was with a group of close friends who had been partying for days straight. When asked if he uses the n-word "frequently," Morgan denied it. Rather, he only uses it "playfully" around that particular group of friends. 
At this, Michael Strahan pushed back, asking if Wallen understands why the slur is upsetting. The former NFL player then gave a crash course in the disturbing history of the word. He noted that it was used by slave owners to "dehumanize" black people.
Morgan Wallen says that he understands now why he shouldn't use the word, calling himself "ignorant" before. 
Does Morgan Wallen Think Racism Exists in Country Music? 
Following the controversy, Morgan Wallen spent some time in rehab. He wanted to find the deeper problem in his behavior. In October 2020, he was dropped as the musical guest on Saturday Night Live after a video came out of him flouting COVID-19 restrictions. However, the comedy show gave him another chance later that year. 
After Morgan Wallen's racial slur, singer Mickey Guyton spoke out about racism in country music. Michael Strahan asked Wallen if he thinks there is racism in the industry. "It would seem that way, yeah," Morgan replied. However, he had never seen it first-hand. 
It remains to be seen how Morgan Wallen's GMA interview goes over with viewers. Strahan interviewed Bachelor host Chris Harrison in March after Harrison found himself in the middle of a firestorm. Three months after appearing on GMA, Chris Harrison quit the Bachelor Nation franchise after 19 years. 
Did you catch Morgan Wallen's GMA interview? Share your thoughts in the comments below.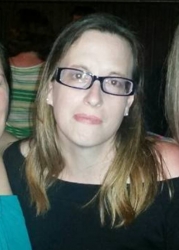 Latest posts by Jennifer Havener
(see all)