Morgan Wallen seems to be recovering from a spell of bad luck. At one point, cancel culture had its sights set on the former The Voice contestant. However, it appears that he's making a comeback. Recently, Morgan's been spotted at charity golf tournaments. Recently (July 30th), Morgan Wallen surprises fans at a Luke Bryan concert when he shares the stage with Luke Bryan, Jason Aldean, and Tyler Hubbard.
Fans speculate that Ronnie Dunn and Morgan Wallen are working together.
But, before all of that, the legendary Ronnie Dunn of the country duo, Brooks and Dunn, gives Morgan Wallen high praise. All of this despite the recent controversy that has people calling to cancel Wallen. Some may argue that all of this backfires and attributes to Morgan's continual success in the country music industry. Keep reading to find out what Ronnie Dunn has to say about Morgan Wallen.
Earlier this summer, Country Music Alley reports on the fact that it looks like Wallen is back in good graces with his record label, Big Loud. This is because one of Big Loud's execs, Seth England, posts a photo of himself happily standing next to Wallen and Dunn. From this photo, fans became hopeful that Wallen was making a comeback. It also causes speculation that Wallen and Dunn were writing and/or recording together. Unfortunately, at this time, it seems like this is a "time will tell" sort of situation.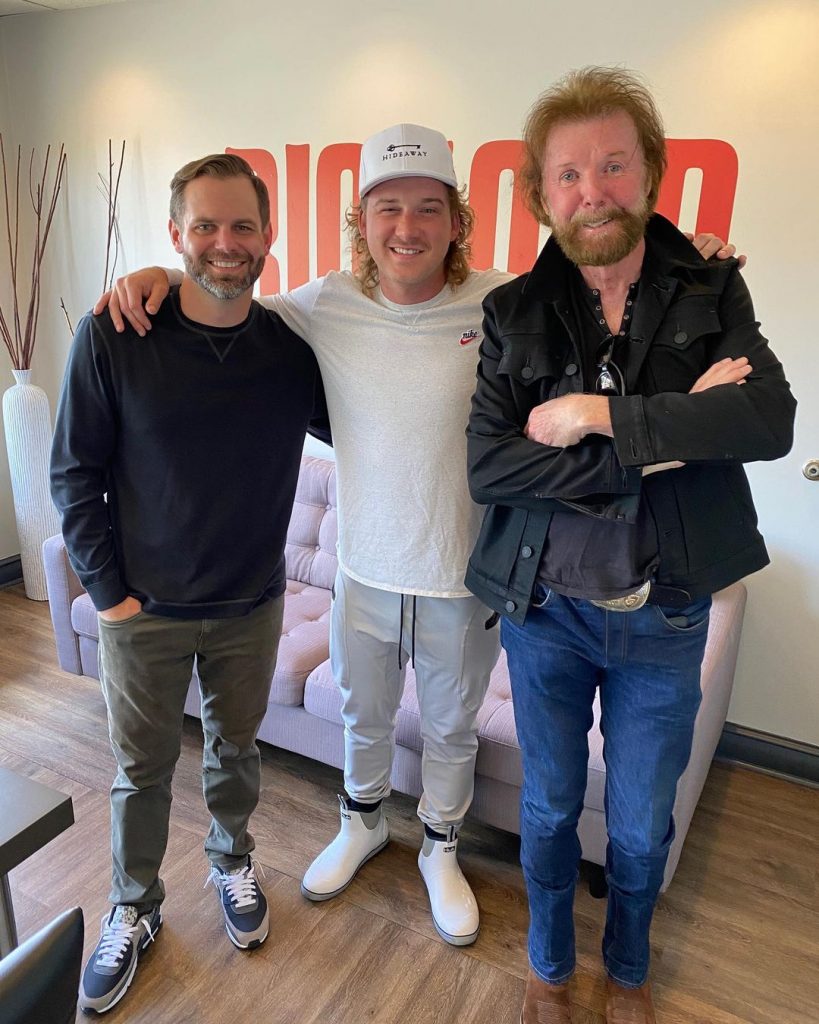 Dunn gives Wallen high praise
So what does Ronnie Dunn have to say about Morgan Wallen? Dunn's thoughts about Wallen are brought up on Dunn's SiriusXM Prime Country radio show, Ronnie Dunn's Road Trip reports Whiskey Riff. After the radio show plays Wallen's hit song, "Talkin' Tennesse," Dunn shares his thoughts. Dunn says, "You just heard Morgan Wallen, and trust me, the kid's one of the most talented, promising singer/songwriters that's come along in a LONG time." This is high praise coming from someone that has been in the country music industry for as long as Ronnie Dunn.
What do you think about what Ronnie Dunn says about Morgan Wallen? Do you hope that the pair are working together? Let us know your thoughts in the comment section below. Make sure to come back to Country Music Alley for more news about your favorite country stars.