Legendary country music crooner and songwriter Tom T. Hall, a Country Hall of Famer, has passed away. He was 85 years old.
Hall wrote classics like 'Harper Valley PTA' and 'I Love.'
His career was at its zenith in the 1970s, but many Nashville artists have covered Hall's music. Mr. Hall passed away in Franklin, Tenn., his son Dean Hall told the Tennessean.
A lifetime of hits for Tom T. Hall
Described as a "storyteller," Hall had affected the art of the story-songs in the country genre, and his crossover hit "Harper Valley PTA" proved that his fan base was not limited to country music. The song was recorded by Jeannie C. Riley in 1968.
He also penned number one hit singles such as "The Year Clayton Delaney Died" and "(Old Dogs, Children and) Watermelon Wine."
In 1974, his song 'I Love' spent two weeks at the top of the country chart and crossed over to the top 40, landing in at No. 12. That song was eventually used in a Coors commercial back in 2003.
Hall was a Grand Ole Opry member and was inducted into the Country Music Hall of Fame in 2008. In addition, he was a  member of the Songwriters Hall of Fame, entering that prestigious group back in 2019.
Country artists love to cover his songs, the greats like Loretta Lynn, Johnny Cash,  George Jones, Waylon Jennings, among many others.
In the 1970s, he used present-day events and politics to color some of his popular songs like 1973's 'Watergate Blues' and 1972's 'The Monkey That Became President.'
Thank you for all of the music, Tom T. Hall.

We'll miss you ❤️ pic.twitter.com/dJyVISdJR6

— Grand Ole Opry (@opry) August 21, 2021
Harper Valley PTA put him on the map
He was a Kentucky-born native with a stint as an Army soldier when he wrote comic songs about being in the military for the Armed Forces Radio Network. His career as a DJ at several radio stations blossomed, and eventually, his song 'DJ for a Day was recorded by Jimmy C. Newman in 1963.
But in the late 1960s, it was 'Harper Valley PTA' that earned him a Grammy as well as a CMA Award. It sold 6 million copies.
Hall's honors include his induction to the Kentucky Music Hall of Fame in 2002 and the International Bluegrass Hall of Fame (along with his wife, Dixie) in 2018.
Rest in peace, Mr. Hall, and condolences to his family and friends.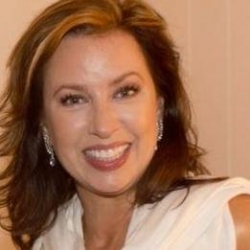 Latest posts by April Neale
(see all)