It is no secret that Miranda Lambert loves animals. It seems like she especially loves dogs. This is evidenced by all of the dog photos on her Instagram. For National Dog Day 2021, the songstress is celebrating in a big way. Miranda Lambert takes to Instagram to share the big news in honor of National Dog Day.
The songstress and her mom create MuttNation Foundation.
Miranda Lambert fans may not know that the country music superstar has her own foundation. In 2009, Miranda and her mom, Bev founded MuttNation. According to MuttNation's website, their mission is "to ensure that as many dogs as possible would have a safe and happy place to call home."  That's not all that MuttNation Foundation does. Their full mission includes the following.
"promote and facilitate the adoption of shelter pets"
"encourage spay & neuter for all pets"
"educate the public about the importance and beneficial impact of these actions."
One of the ways that MuttNation Foundation acc0mplishes its mission is by hosting "high profile adoption events, fundraising events, a national transport network, and providing financial support to carefully vetted shelters." So, it's not surprising that for National Dog Day, Miranda Lambert and MuttNation Foundation would host a giveaway.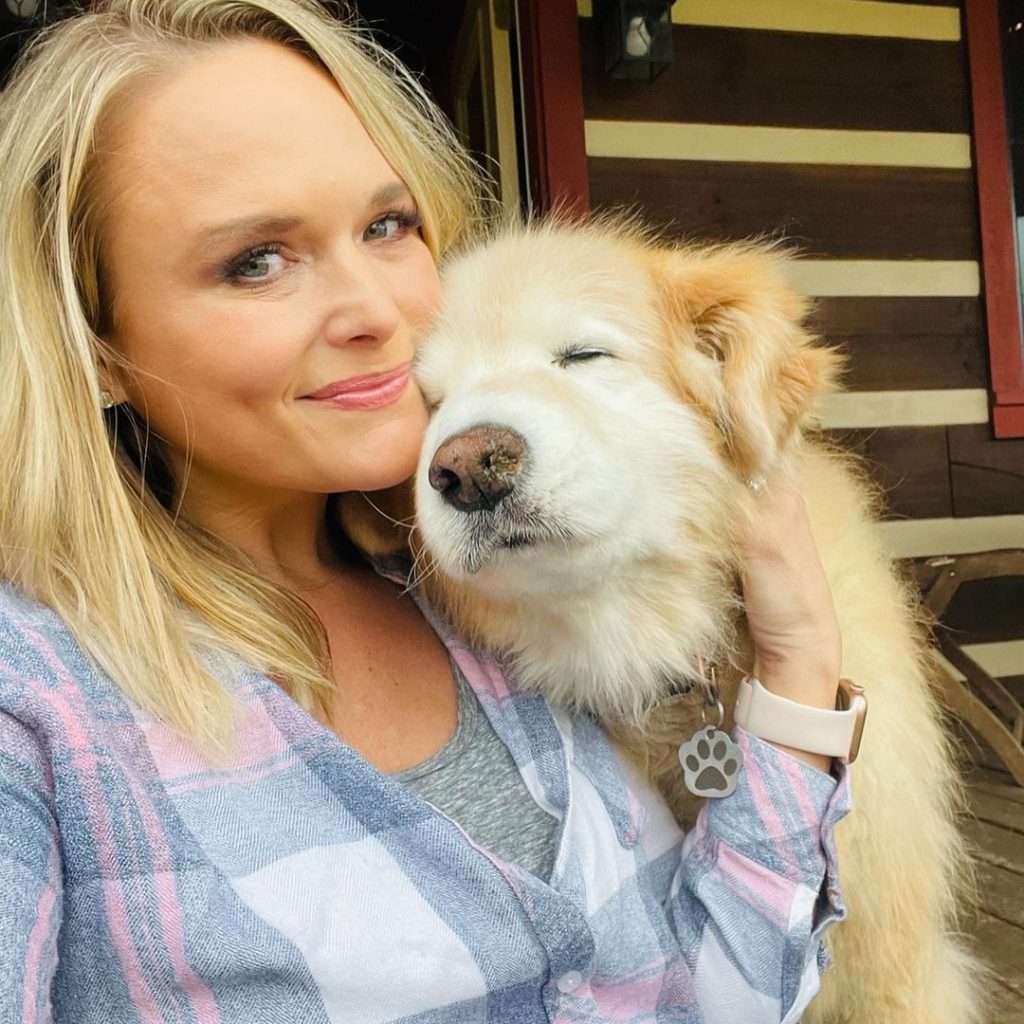 On her Instagram, Miranda is smiling from ear to ear while holding a MuttNation branded acoustic guitar. She explains everything in the caption. "Happy #NationalDogDay! This year, @MuttNation is shining a spotlight on dogs that have a harder time finding homes." According to Miranda, some of the dogs that have a harder time finding homes are pitbulls, senior dogs, and dogs with disabilities.
How to win a guitar autographed by Miranda
Consequently, Miranda is calling on her fans to share their experiences. She writes, "If you've helped one of these fur babies, share your story at muttnation.com/loveharder." By sharing your story, you're entered for a chance to win the autographed guitar.
MuttNation kicks off the comments by letting everyone know that they love reading all of the "#LoveHarder stories." The comment section is full of positivity for the cause. Some fans even relate to the post. For example, one fan writes the following. "Love this so much! Pitbulls are amazing pets. Did not realize how insanely cuddly and comically sleepy they are til we adopted ours."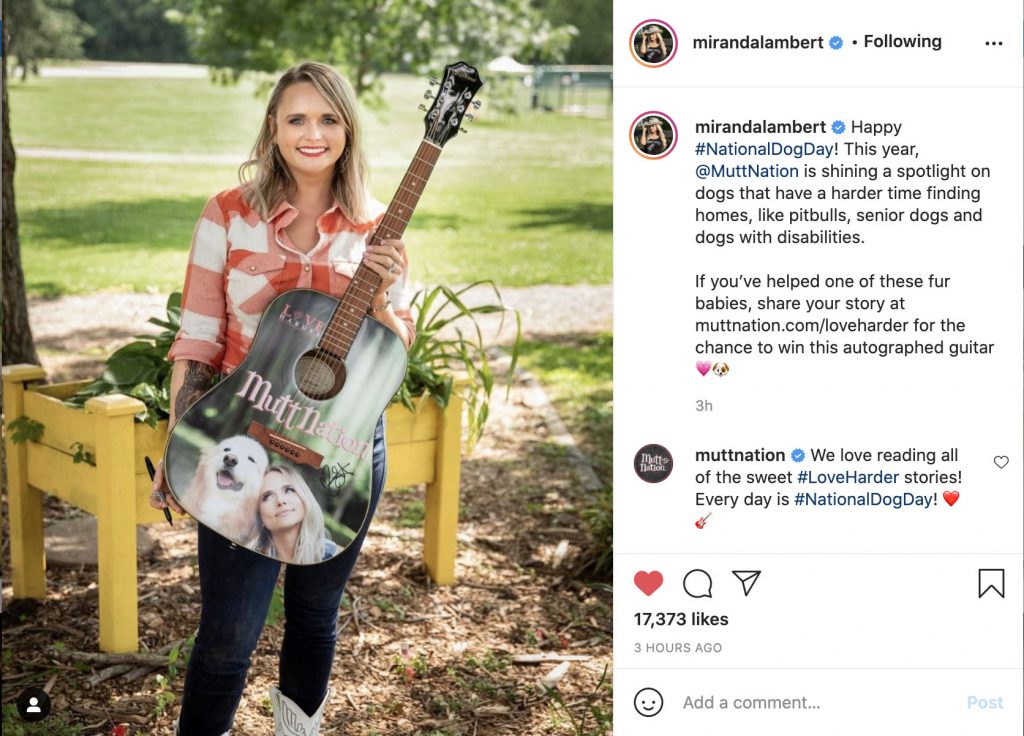 How are you celebrating National Dog Day? Did you know Miranda Lambert founded MuttNation? Let us know your thoughts in the comment section below. Make sure to come back to Country Music Alley for more news about your favorite country stars.