Dolly Parton has had a lot of success in her life. Her most recent success has to do with her Netflix holiday movie, Christmas On The Square. 
Dolly Parton Thrilled
 Christmas On The Square
 Won Emmys
On Sunday, Dolly Parton's Christmas On The Square won the Emmy for Outstanding Television Movie. According to Deadline, it was at the Creative Arts Ceremony. A Christmas movie has not won an Emmy since The Gathering, with Ed Asner and Maureen Stapleton. These are the only two holiday movies to ever win the prestigious awards. That is quite a Dolly-type of feat. 
On Monday, Dolly went to Instagram to share her exuberance. "Well how happy can I be to have won a @televisionacad Emmy for the @netflixfamily film #ChristmasontheSquare! And I'm so thrilled for my dear friend @therealdebbieallen on winning for choreography. Thanks everybody for everything."
What Is

Dolly Parton's Christmas On The Square

 About?
Dolly Parton won an Emmy for Christmas On The Square. What is it all about? According to the Netflix preview, Dolly Parton's Christmas On The Square is a holiday musical about uniting people. Dolly has been part of the haves and have nots. This is part of Parton's compassion for others. 
This is story is about Regina Fuller (Christine Baranski, The Good Fight). Fuller is not a nice person. They describe her as "rich and nasty." She has been gone from her small hometown for a long time. However, her papa just died. Not she is back. 
Turns out, Regina is a real Scrooge. Worst of all, she now has the power to evict people off of her properties. Now, she plans to sell it to a mall developer. But, things start to turn around Regina starts to develop a heart.
As she goes around town to infect unhappiness and pain, she is met with love. Moreover, she is reunited with her old love, Carl Pellam (Treat Williams,  Chesapeake Shores). However, Regina encounters an angel. You know who that angel is. It is Dolly Parton.
Most importantly, this angel wants Regina to open her heart and be loving. 
🚨 DOLLY PARTON'S CHRISTMAS ON THE SQUARE won the Emmy for Outstanding Television Movie! 🚨

Vindication is mine, sayth me, and all of my fellow cheesy musical lovers🤣https://t.co/eOet0cljSr

— Ho! Ho! Holiday Viewing! (@SleepyKittyPaw) September 13, 2021
Who Stars In 
Dolly Parton's Christmas On The Square
?
Starring in this Netflix Emmy-winning production is Jenifer Lewis ( black-ish), Josh Segarra (Arrow), Mary Lane Haskell (Dolly Parton's Coat of Many Colors), Jeanine Mason (Roswell, New Mexico), Matthew Johnson (Alvin Ailey American Dance Theater) and Selah Kimbro Jones (Star).
Debbie Allen directed and choreographed the movie. She is a Hollywood legend. Allen also won an Emmy for this Netflix holiday special. The singing and dancing are spectacular
How Can You Watch Christmas On The Square?
If you want to watch Dolly Parton's Christmas On the Square, all you have to do is stream it on Netflix. It is on anytime you want some Christmas feels, or to enjoy the wisdom of Dolly Parton.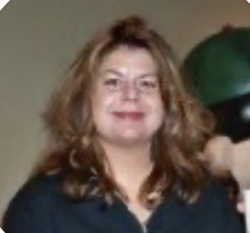 Latest posts by Georgia Makitalo
(see all)