Raelynn finally records a song with her friend and mentor, Blake Shelton. Country Music Alley previously reports that while the two are on the same label, Raelynn hasn't been able to find a song that they could collaborate on. This is because she looks up to him as dad and most country duets have a romantic element. Keep reading to find out why Raelynn's new song, "Why I Got A Truck," is finally a good fit for the duo.
Raelynn and Blake Shelton go way back to Season 2 of The Voice
It's been since 2012, so fans may not remember this next bit of information. It is likely that Blake Shelton and Raelynn are so close because she was on Team Blake on Season 2 of The Voice. While she was eliminated in the quarterfinals, she still found a way to make it big in country music. In interviews, Blake even claims that Raelynn is his favorite Voice alum.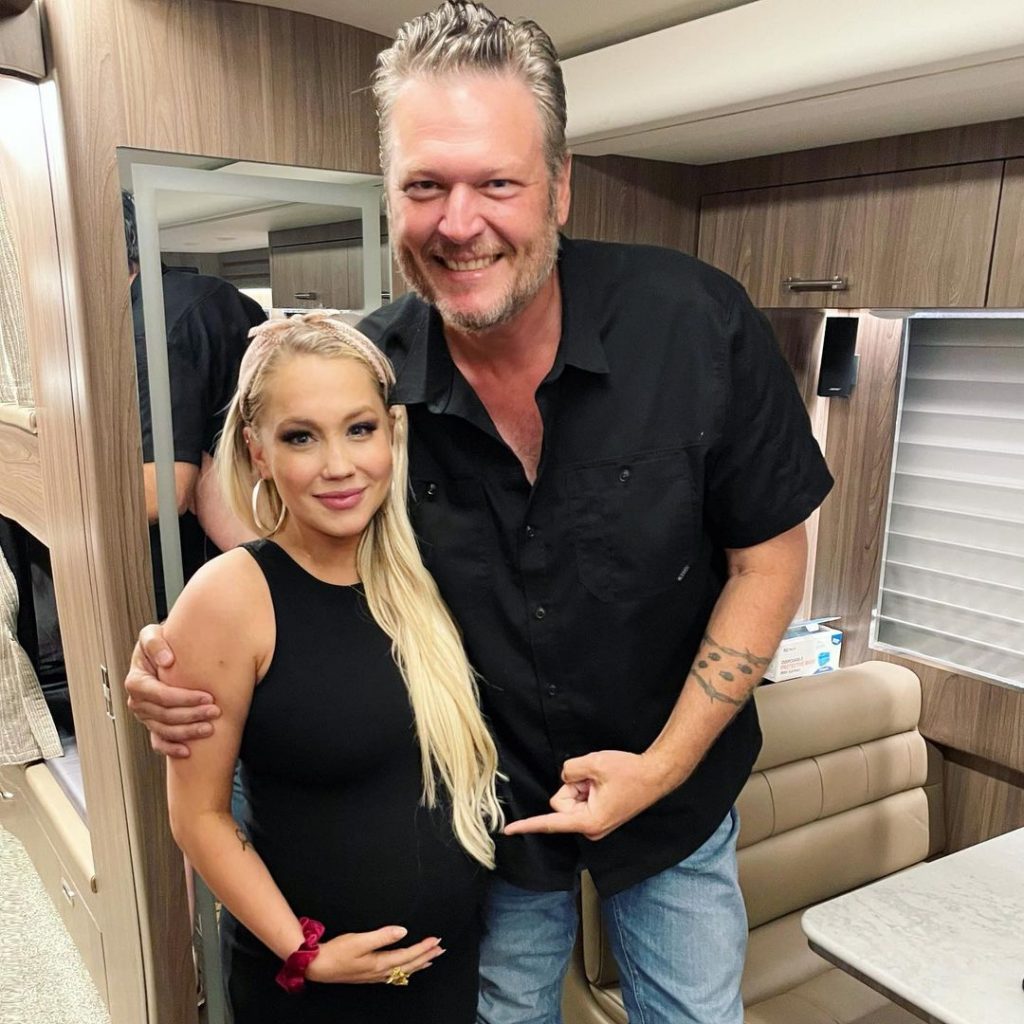 Around the time of the release of her debut album, Raelynn describes Blake Shelton as her "dad slash brother." In an interview with People, Raelynn sings Blake's praises. "Blake is one of the most genuine humans I've ever met," shares the country songstress.
Raelynn also shares that they haven't lost touch. "I still talk to him at least once a week. He always texts me. He's about as concerned as I am about my career. He's always excited any time I have a success. Anytime I've ever had any questions, he's always helped me through it."
About new music from Raelynn
Raelynn recently release her new album Baytown. The album is 14-songs, one of them is a duet with Blake Shelton. Blake shares his enthusiasm for Raelynn's new album on Friday, September 24. He tweets, "Congrats on the new album @RaeLynnn!! Y'all be sure to listen to #BAYTOWN and check out our song "Why I Got A Truck!!!!'"
In the comment section of the "Austin" singer's tweet, fans are all about this duet between Blake and Raelynn. Some of the fan reactions are below.
"This song has been stuck in my head since I heard it the first time. You sound awesome together. Love this amazing song."
"What a great song. I downloaded it at midnight last night."
"Oh, I like this song a lot. You two sound awesome together! Very fun song!!!"
Congrats on the new album @RaeLynn!!! Y'all be sure to listen to #BAYTOWN and check out our song "Why I Got A Truck!!!!" https://t.co/RgUzWsqbbr pic.twitter.com/gGPPRsFn8L

— Blake Shelton (@blakeshelton) September 24, 2021
Are you excited that Raelynn and Blake Shelton finally recorded a duet together? Let us know your thoughts in the comment section below. Make sure to come back to Country Music Alley for more news about your favorite country music stars.