Country music icon, Garth Brooks takes to his Instagram to share his excitement over his wife, Trisha Yearwood's latest project. This project has been in the works for a while. Keep reading to find out more.
Trisha Yearwood announces her fourth cookbook
Earlier this year, Trisha Yearwood made an announcement. The country music queen shares that not only was she COVID-free, she is releasing a new cookbook. Not only does Trisha share the cover, but lets fans know they can get their hands on it on September 28th. She also asks fans to let her know what they think of the cover.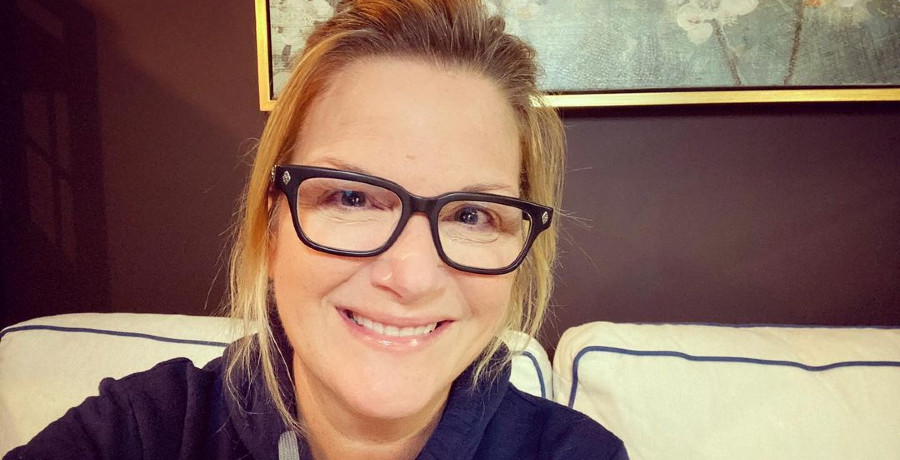 Now, Garth Brooks takes to his Instagram to encourage fans to purchase the cookbook, Trisha's Kitchen. Also, The "Thunder Rolls" singer praises his bride. Garth writes, "Congratulations @trishayearwood this is your BEST ONE YET!" From his closing remark on this post, it seems apparent that he would know. The country legend writes, "love, (your official taste tester) g."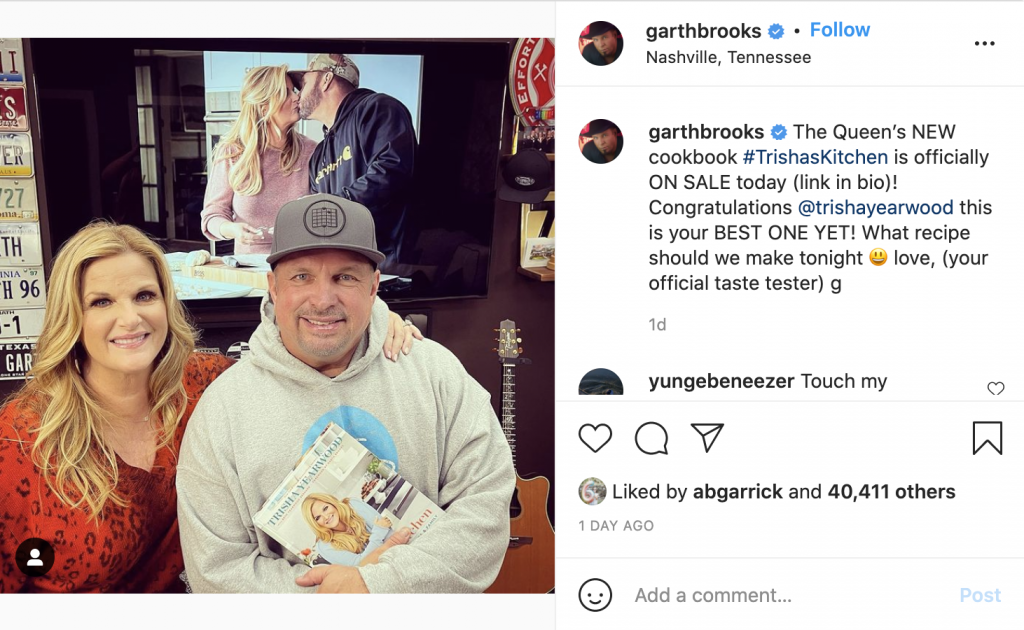 Garth Brooks is very involved in the publication
As Country Music Alley previously reports, Garth Brooks has been involved in Trisha Yearwood's cooking for a long time. When it comes to this cookbook, it seems like Garth was more involved than usual. According to a report from People, Trisha made the most out of her "unexpected downtime" due to COVID. She shares that it gave her time to work on her cookbook (with the help of her favorite food critic).
In one of Garth's recent Facebook posts, he shares just how involved he was in Trisha's creative process for writing Trisha's Kitchen. Garth shares that he wrote the foreword and was Trisha's personal taste tester. He also encourages fans to leave questions for them to address in Studio G. 
Unfortunately, the comment section of Garth's Instagram post is full of trolls. While there is some trolling going on in the comment section of Trisha Yearwood's most recent Instagram post, it's easier to get a feel for how fans feel about the new cookbook. Fans are excited. One of them shares that they got the cookbook as an early Christmas present.
Are you as excited as Garth Brooks about Trisha Yearwood's new cookbook? Share your thoughts with us in the comment section below. Make sure to come back to Country Music Alley for more news about your favorite country stars.