Hallmark's Countdown To Christmas started in October. That means Santa, snow, hot chocolate, music, and family. So, when your wife and your sister-in-law are starring in two interconnected movies, what else is Brad Paisley going to do but write a special song for his wife Kimberly Williams-Paisley's upcoming Hallmark Christmas movies.
Yes. Kimberly is in two. That is because her sister, Ashley Williams is also in both movies. Sounds like double trouble. Ready to get all the details?
What Is Hallmark's Sister Swap About?
First of all, Kimberly Williams-Paisley (Nashville, About Jim), and Ashley Williams (How I Met Your Mother, Never Kiss A Man In A Christmas Sweater) are sisters in real life and are playing sisters in two connected Hallmark Christmas movies. The movies are called Sister Swap: A Hometown Holiday, which airs on December 5, at 8 p.m. Eastern, on the Hallmark Channel. The second movie is Sister Swap: Christmas In The City. That premieres a week later, on December 12, at 8 p.m. Eastern, also on the Hallmark Channel.
The two play Jennifer and Meg Swift. One sister, now widowed and with a son, went off to the big city to start her own fancy restaurant. Meanwhile, the other sister stayed in their small town, helping out with the family bakery. The two movies are solid on their own, but they each have Easter eggs about the other movie, so it will be quite a bit of fun.
What could add to that fun? How about a Brad Paisley song?
Brad Paisley Wrote Special Song For Hallmark's Sister Swap
When viewers watch the first movie, Sister Swap: A Hometown Holiday, they will see Kimberly Williams-Paisley as the lead. Not only that, but she told People that her husband, Brad Paisley is also involved. "My husband wrote a song for one of the movies. It's in my movie, and it's such a good song."
That means, when viewers watch this on December 5 they should look for the song. Kimberly says, "So people should look out for that. That's going to be amazing."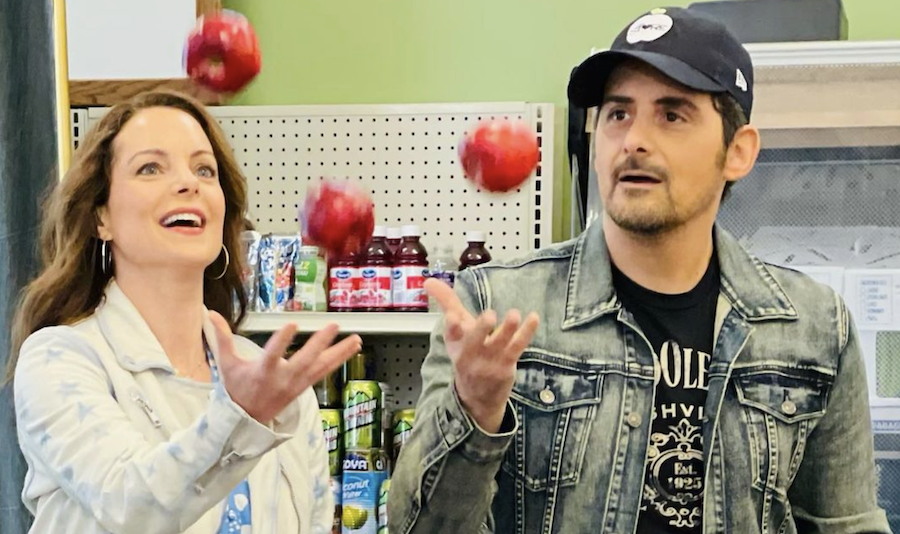 How Did Brad Paisley Meet Kimberly Williams-Paisley?
How did the Hallmark actress meet the Country crooner? Turns out, Brad was a huge fan of Kimberly since her days on Father of The Bride. The two met in 2001. He had asked her to star in his video for the song "I'm Gonna Miss Her." The two instantly connected and were engaged eight months later. The couple now has two sons, Huck and Jasper.
The couple told Fox News that for their wedding anniversary, they journal about the very best moments from the past year. Kimberly explained that "We record the meaningful moments, the best laughs. That's a part of our relationship–focusing on the laughter and keeping a sense of play."
Don't miss Sister Swap: A Hometown Holiday, on Saturday, December 5, at 8 p.m., on the Hallmark Channel. You can hear for yourself and evaluate Brad's new song!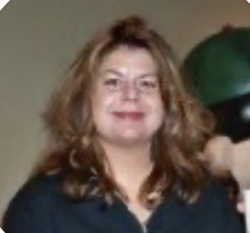 Latest posts by Georgia Makitalo
(see all)