Scotty McCreery has a lot of heartfelt songs. However, his song "Five More Minutes" is especially beautiful. Now, this has inspired a Hallmark Christmas movie. The holiday movie is even called Five More Minutes.
Here are all the details.
Scotty McCreery's "Five More Minutes" Inspires Hallmark Christmas Movie
When previous American Idol winner Scotty McCreery wrote the song "Five More Minutes," he never imagined that this would inspire a Hallmark Christmas movie. According to Billboard, his 2018 Country Airplay "chart-topper" is now a Hallmark Christmas movie of the same name.
McCreery, along with Frank Rogers, and Monty Criswell, wrote the song in 2017, for his 2018 hit album, Seasons Change. Although this song was personal, he knew that this would resonate with everyone. "It's [about] my grandaddy. That's my story, but I think people relate to every part of the song."
This song was inspired by the death of his grandfather. Scotty shared that "I feel him with me every time I sing it. As I've said many times, it is my favorite song I've ever written."
From the time they first played the song, it moved audiences, including the hard-to-please Grand Old Opry crowd. "
"We sang ['Five More'] live at the Grand Ole Opry, and kinda debuted it for the fans in [June] 2016, and I've never had a standing ovation at the Opry like that, period. Somebody said the other day, 'The Opry crowd, they wanna sit. They don't wanna stand up.' Opry put it on their YouTube channel — we didn't know they were gonna do it, and I woke up the next morning and I'm the No. 1 trending topic on Twitter and Facebook. I was like, 'Crap, what did I do last night?' Trying to jog my memory. Then I saw it was that video, and I was like, 'Dang!' It was getting shared like hotcakes. We had a good indication that it was gonna work [as a single]."
Along with the song, the official video is also an emotional journey that has touched many fans. So it is of no surprise that so many love this song.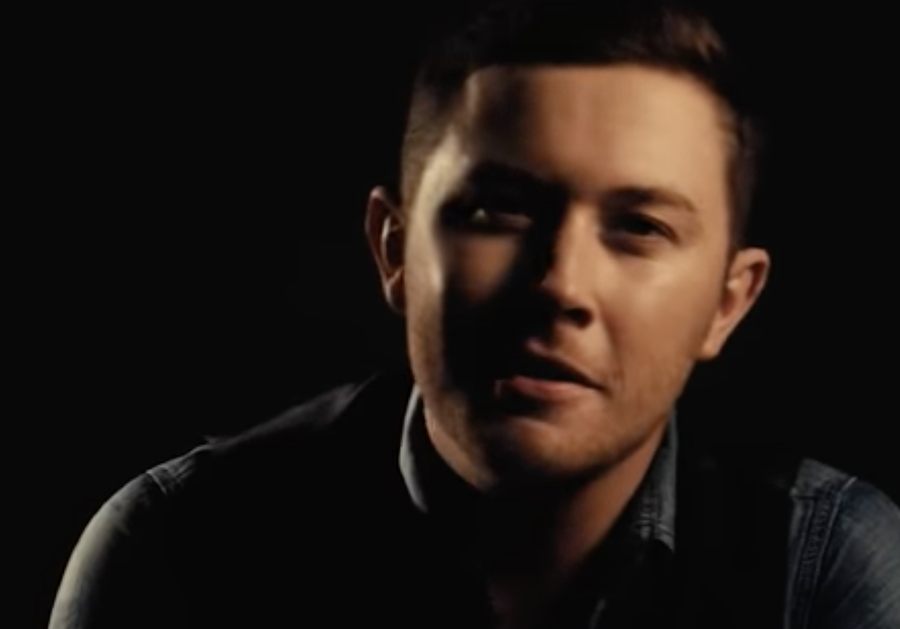 What Is Hallmark's Five More Minutes About?
In Five More Minutes, the Hallmark Christmas movie inspired by the Scotty McCreery song, a woman has a holiday wish. Moreover, it is "answered in unexpected ways when her late grandfather's journal is discovered, revealing a previously untold romance."
This movie stars Nikki DeLoach (Two Turtle Doves, Taking The Reins), and David Hadyn-Jones (Supernatural, My Christmas Dream). This new Christmas movie will air on Saturday, November 20, at 10 p.m., on Hallmark Movies & Mysteries.
Will Scotty McCreery do a cameo in the movie? No, he will not. However, he is an executive producer of this movie. In addition, he may be following in the footsteps of Blake Shelton whose "Time For Me To Come Home" has spun off into yearly Hallmark Christmas movies. Like McCreery, is an executive producer, but not starring in any of the movies.
Hallmark Star Moved By Scotty McCreery's Song
Hallmark star Nikki Deloach went to Instagram to discuss how much Scotty McCreery's song means to her. Moreover, how she takes his lyrics personally, to her own heart. "I am deeply honored to be starring alongside David Haydn-Jones in '5 More Minutes,' a movie inspired by Scotty McCreery's meaningful and touching song he wrote after the loss of his grandfather."
"In the depths of my own grief over the loss of my dad, God brought me this story, this character. And I was reminded, yet again, that I'm being carried and held. If writing a song could help Scotty feel closer to his grandfather every time he performed it, maybe this movie could help me feel like my dad is never far away too."
"What I wouldn't give for 5 more minutes with my dad. What we all wouldn't give for 5 more minutes with our beloveds who we've lost."
"This is a story about enduring love."
What does Scotty McCreery's song mean to you? Be sure to check out the premiere of Five More Minutes, on Saturday, November 20, at 10 p.m. Eastern, on Hallmark Movies & Mysteries.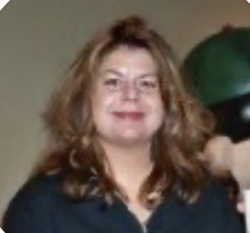 Latest posts by Georgia Makitalo
(see all)