Latest posts by Shawn Lealos
(see all)
There is nothing more loyal than Taylor Swift fans. This includes Swifties of all ages, and it has started getting passed down from mothers to daughters. This was evident in a note that one mother sent to her daughter's school, asking her to be excused from class.
Here is what the note said and how the teacher reacted to the unexcused absence.
Taylor Swift fan sends note to daughter's teacher
A Taylor Swift fan sent a note to her daughter's teacher to let her know that the little girl would be absent from class. However, what made the note so memorable was that it was from a Taylor Swift fan and that the absence was due to attending a concert for the musical star. The note was also full of Swift references.
The mother was Karen Vladeck, a Texas legal-service provider, and her daughter was a first grader. She plans to take her to a Swift concert later in April and she wanted to let the teacher know ahead of time that she would miss class due to the concert. However, it was the note itself that got fans excited when Karen posted it online.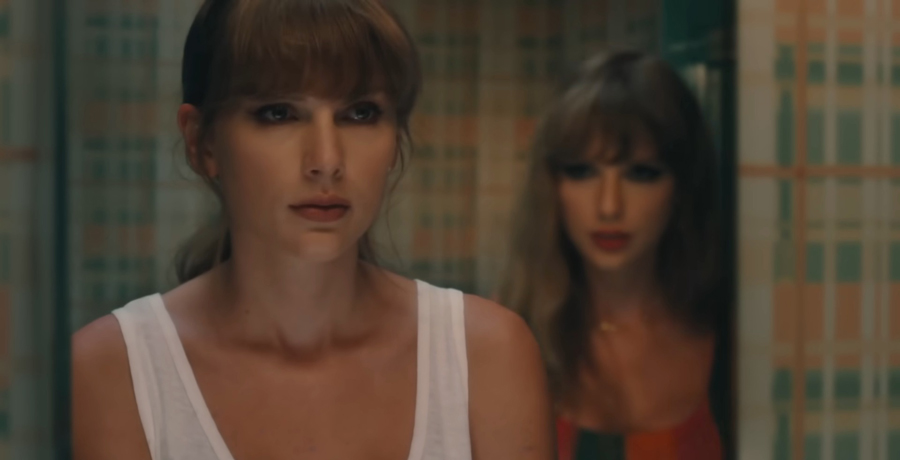 Throughout the note, Karen mentioned several songs by Taylor Swift in the note to the teacher. One example included "I hope missing school doesn't ruin her otherwise stellar "Reputation.'" She then added the song titles, "I Should Have Said No" and "So It Goes." She went on to write, "I hope this doesn't leave any 'Bad Blood' between you and Maddie." Shen then found a way to add "Trecherous," "I Know I Did Something Bad," "Cruel Summer," and "Forever & Always" to the note.
In response, the teacher said, "THIS MADE MY ENTIRE DAY."
Taylor Swift concert tour in full force
The start of the Taylor Swift "Eras" tour, which kicked off in 2023, was not a good one. Ticketmaster crashed when fans went to get tickets the day they went on sale and then it looked like it sold out in just days. This led Swift to blast Ticketmaster for how they handled the on-sale day for her tickers, saying it "pisses me off." She then admitted she was protective of her fans and that this was unacceptable.
Here's hoping my daughter's 1st grade teacher is a Swiftie pic.twitter.com/6Izg9dpadQ

— KSV Eras Era (@KSVesq) April 4, 2023
However, as the concerts started, things seemed to be finally working out well for Swift and her fans. The tour kicked off on March 17 in Glendale, Arizona, and the singer performed for three hours and ran through almost all her hits for the fans. It sounds like one mother and daughter will enjoy the concert themselves later this month when Swift hits Texas.
What did you think about the note that the Taylor Swift fan sent to her daughter's teacher? Does it seem like something a Swiftie would do? Let us know your thoughts in the comments below.