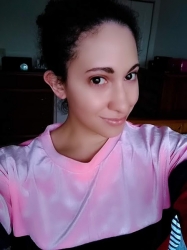 Latest posts by Chanel Adams
(see all)
Jessica Simpson showcased her long legs in denim Daisy Dukes. She was giving fans major Dukes of Hazzard vibes. Some even wondered if the country singer was longing to weigh the same as she did in the movie. Keep on reading to learn more and see the new shots for yourself.
Jessica Simpson slips into denim shorts
On Thursday, April 13, Jessica Simpson posted two new shots on Instagram.  The first one featured her standing in a telephone booth in the middle of nowhere. Jessica wore a white peasant top with denim shorts. She adorned her look with big silver hoops, a silver statement necklace, and a country western belt.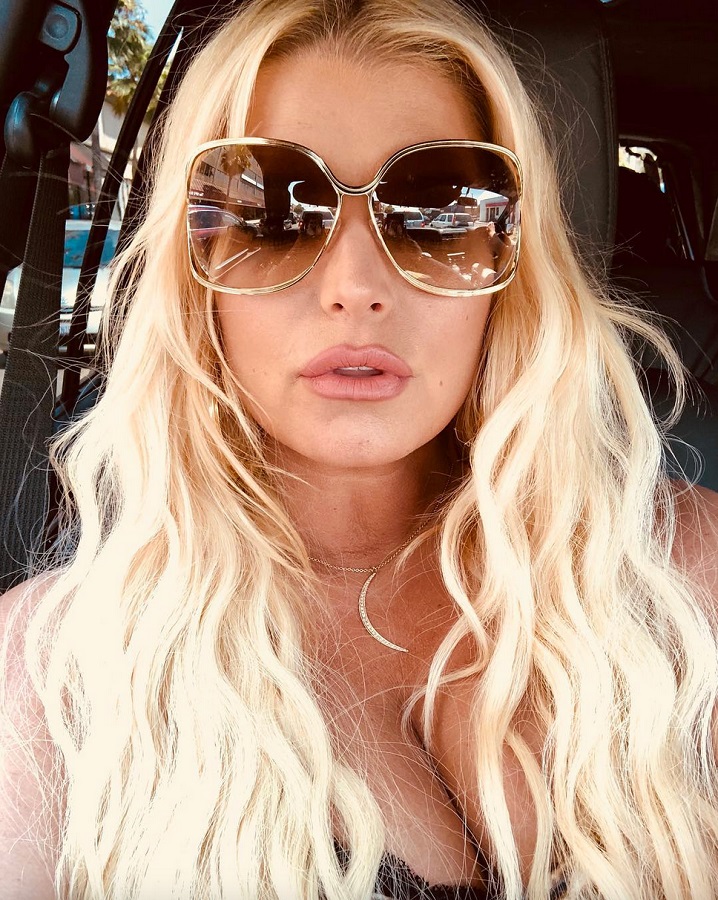 However, all the focus was on Jessica's long legs. She made them pop in the photo. The former pop star bent her right knee. They also looked shiny and glossy. What helped make her legs look so long was her brown platform sandals.
Jessica Simpson's signature blonde hair wisped around her face. She pouted while she held the phone to her ear. She parted her lips as she showed off a touch of peach that was swept onto her eyelids. In the next shot, there was more focus on Jessica's glowing skin and makeup.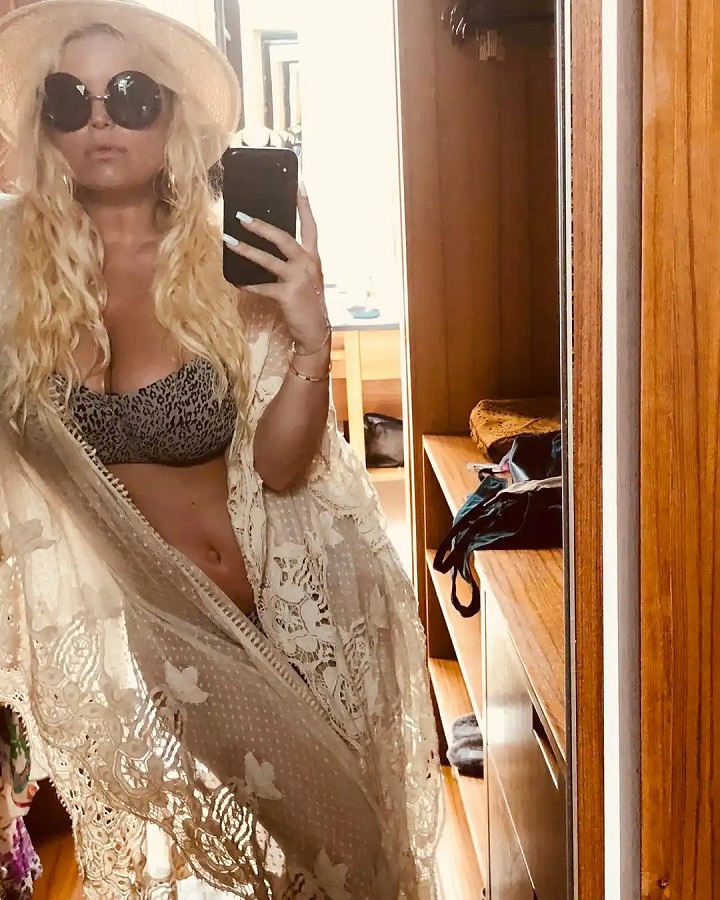 She tilted her head back as she soaked up the sun. Her left hand was adorned with silver and turquoise bangle bracelets. She also wore a silver beaded hand chain. The "With You" singer propped her right hand on the telephone booth. She rocked a turquoise and silver bracelet.
The superstar also flaunted her white manicure. In her Instagram post, she talked about her new Spring/Summer Campaign for her successful Jessica Simpson Collection. At the time of this writing, Jessica's post received over 13,000 likes. Fans had plenty to say about this new photoshoot.
Giving fans Dukes of Hazzard vibes
Most fans couldn't help but remember the time when Jessica Simpson starred in the 2007 reboot of Dukes of Hazzard. She rocked Daisy Dukes and a hot pink bikini in the movie. Some of the fans took to the comment section to react. Here are just some of the comments.
"It's that you said before you were killing yourself to look this way. That's what it is for me. It's a repeat of Dukes of Hazzard," one fan wrote.
If you were stranded in the middle of nowhere and had one phone call, who would you call?

This @JSCollection Spring/Summer Campaign is filled with cinematic romance to inspire what's possible.

Shop my look: https://t.co/CMxz2DneA8 pic.twitter.com/WuLpKV7kXi

— Jessica Simpson (@JessicaSimpson) April 13, 2023
"@nicklachey bet you're having flashbacks. @jessicasimpson is absolutely stunning!!! Just 🤩," another fan added.
Others feel that these shots could be better used for a new single cover and music video. What are your thoughts on Jessica Simpson showcasing her long legs in denim Daisy Dukes? Did you also get major Dukes of Hazzard vibes from this shoot? Sound off below in the comment section.
Check back with TV Shows Ace for more news on Jessica Simpson.