Latest posts by Shawn Lealos
(see all)
While this might be sad for Kane Brown fans, the music star said that he is taking a break from his music following the tour he is currently on. However, that doesn't mean that fans won't still see him in the public eye.
Here is what Kane has planned and why he is taking a break from music right now.
Kane Brown taking break from music industry
Kane Brown is out on tour right now and he just performed at the 2023 Stagecoach Festival in Indio, California. His concert at Stagecoach was also a special one for him. That is because his wife Katelynn had a chance to perform with him that night, something he said had her "nervous." However, he was very positive she was "gonna kill it."
However, before the performance, Kane dropped a bomb on his fans with an interview with ET. The country music star said that when this current tour finishes, he will be taking a break from his music career. Kane said he plans to put his music on hold while he sets out to tackle another career option.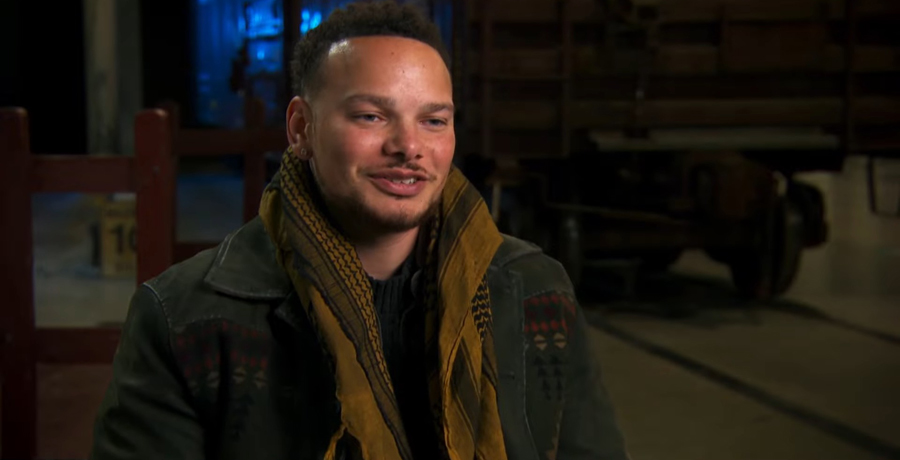 Kane, who has two daughters with Katelynn, said that he plans to pursue an acting career during this time off from making music. He said he plans to take a couple of months off and will look into acting. He isn't sure what is out there, but he said he wants to pursue it and take some time looking into that career.
This will also allow him to spend more time with his family instead of being out on the road touring all the time. "We just bought a Florida home, so we're gonna go down. The girls went to the beach for the first time, they loved it. So we're gonna go down there, hang out with them, and make some memories."
Kane Brown and his acting career
Kane said that he plans to give acting more of his time for now. This comes after he just appeared in the TV series, Fire Country. This was his acting debut, and it seems that it might have lit a fire and Kane might have caught the acting bug.
Fire Country stars Max Thieriot, who plays Bode Donavan, a man who gets out of prison after five years served and starts working alongside Northern California firefighters in a work-release program. Kane was already part of the series before, as it used his song "Riot" in the original promos.
However, he got a chance to appear on the show and he impressed Thieriot, who is also the show's creator. "He just has a lot of raw, natural ability to be present and to listen, and really be in the moment," the actor said. "I think he has that thing."
What are your thoughts on Kane Brown taking a break from music to try his hand at acting? Do you think he has what it takes? Let us know your thoughts in the comments below.