Kane Brown has long promised that he will release some music with his wife Katelyn. He has finally come through with it and released a clip from the long-awaited duet.
Here is a look at the clip and what Kane Brown has to say about the new duet with his wife.
Kane Brown releases new clip of duet with wife Katelyn
Kane Brown and his wife Katelyn have released a new song together called "Thank God." They will release the song on Kane's Different Man, as the seventh song on the upcoming album. From the sound of it, this might be the best romantic song that the country hit-maker has released in his career.
"Thank God I get to wake up by your side / Thank God your hand fits perfectly in mine," Kane and Katelyn sang together in the song. "Thank God you loved me when you didn't have to / But you did and you do and He knew / Thank God for giving me you."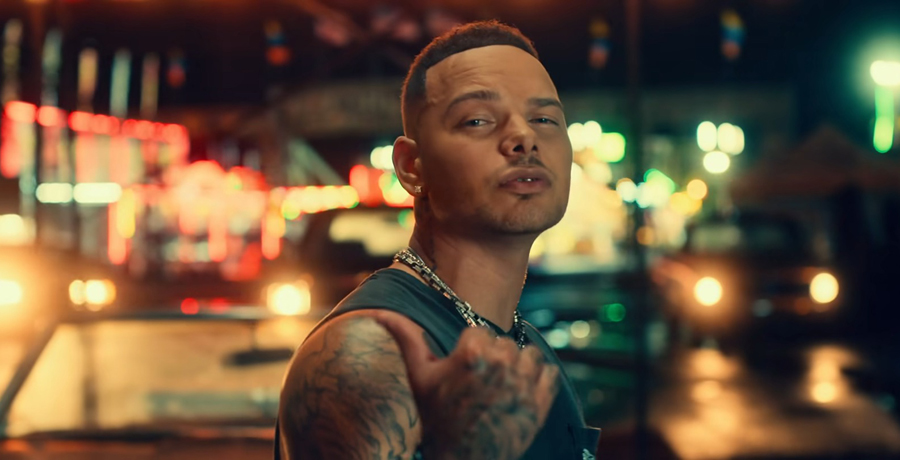 Kane released part of the song on his Instagram account. This also included Kane and Katelyn recording the song in the studio. In the caption, Kane wrote, "First teaser (Thank God) with my wife @kateylnbrown. so excited. releasing this Friday with my album different man."
Different Man includes 17 songs on it. This includes his new single, "Like I Love Country Music" and his pop song "Grand." Plus, his previously released songs, "One Mississippi," "Whiskey Sour," and "Leave You Alone." On top of his duet with Katelyn, Kane will also duet with Blake Shelton called "Different Man."
Kane Brown's new album is one week away
Kane Brown has enjoyed a successful career as a country music star. He has released two albums, with his self-titled debut hitting number one on the country charts. His follow-up, Experiment, hit number one on the Billboard 200. Both albums reached at least platinum status. Kane also won the Favorite Country Male Artist at the ACM Awards in 2019. In 2021, he won the ACM Award for Video of the Year for Worldwide Beautiful.
Kane also made history this year when he became the first male country singer ever to perform at the MTV Music Awards. There have been female country singers, including Taylor Swift and Kacey Musgraves, but this is a first for males. Last year, Kane was the only country artist to receive a nomination for the Video for Good category for his song, Worldwide Beautiful.
Katelyn was an R&B/pop artist before they met. This gives her a chance to sing and perform a song with her husband. The album releases on September 9, 2022, in both digital and physical formats.
Latest posts by Shawn Lealos
(see all)