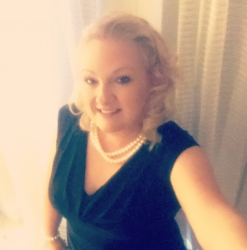 Latest posts by Jamie Colclasure
(see all)
Country superstar Jason Aldean is being praised by his wife Brittany Aldean for achieving a career first. The entertainer has been the subject of a lot of controversy over the past few weeks over his hit song "Try That In A Small Town." CMT even pulled the video from their lineup. So, with everything going on, what did Jason achieve? Keep reading to find out more.
Jason Aldean is being praised by Brittany
It seems that perhaps those who wanted to shove Jason Aldean out of the spotlight because of his controversial song and video "Try That In A Small Town" may have done the opposite. Brittany Aldean went to Instagram to praise her husband and share with the world that he just had a huge career first.
She shared some photos of their family and said, "Well, yesterday was a monumental day for @jasonaldean ❤️ #1 on the Billboard Hot 100 Chart!! …A career first🙏🏼 That sure did backfire, didn't it?? The best fans EVERRRR❣️❣️❣️❣️"
So, as much as some wanted to cancel Aldean, it didn't work and the support he has received for his patriotic song about unity is topping the charts.
Fans and fellow stars chimed in to congratulate Aldean. Savannah Chrisley even commented twice. She said, "Way to go! You guys deserve it!" Then she followed up with, "Full love and support"
Others chimed in as well saying how the silent majority was speaking. They also commented on how much Aldean deserved this spot on the charts.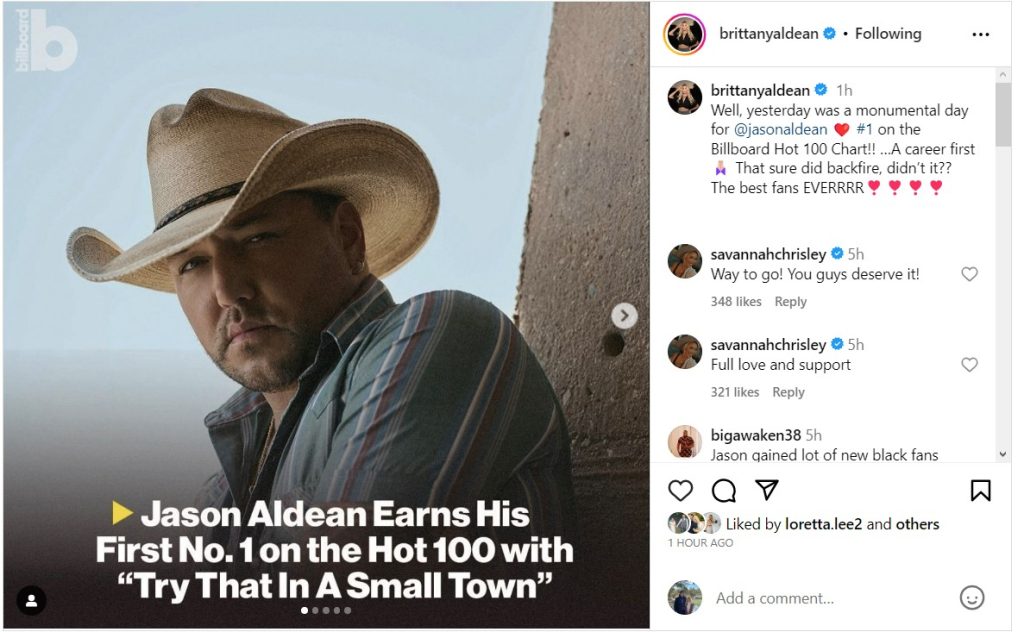 He continues to thank fans on tour
Jason Aldean is currently on tour across America. At his recent concerts, he thanked fans for their support of him and his song before singing it. At one show he even grabbed a flag from the audience and draped it over his shoulder while performing the hit. Then, he signed it and handed it back.
In Massachusetts, Aldean thanked fans and then talked about the Boston Marathon Bombing and how they could understand that the lyrics of his song were about protecting each other. It is about coming together when things are bad.
While it seems a big majority support Aldean and his song, there are some including the hosts of The View that strongly oppose it.
What do you think about Jason Aldean's big hit topping the charts in his very first career Billboard Top 100 #1? Do you like the song and support him?
Stay tuned for more updates on all your country music favorites including Aldean.