Latest posts by Mandy Robinson
(see all)
Miranda Lambert is giving fans a behind-the-scenes look at her new music video for "If You Were Mine" with Leon Bridges. There's a magical vibe as two highly talented singers offer a glimpse into their personal lives behind the camera.
"If You Were Mine"
The music video for "If You Were Mine" premiered on July 6th, 2023. It features Miranda Lambert and Leon Bridges singing a soulful duet.
It follows the story of a young couple who fall in love, break up, and find their way back to one another. As the drama unfolds, Lambert and Bridges watch from the other side of the bar. Lambert explains in the behind-the-scenes footage, "We are following the storyline of a couple that we are watching throughout the night."
Pulling Back The Curtain
On Monday, August 7th, Lambert took to social media to share exclusive behind-the-scenes footage from the filming of "If You Were Mine."
Lambert and Bridges are shown sitting together backstage in a room lined with guitars.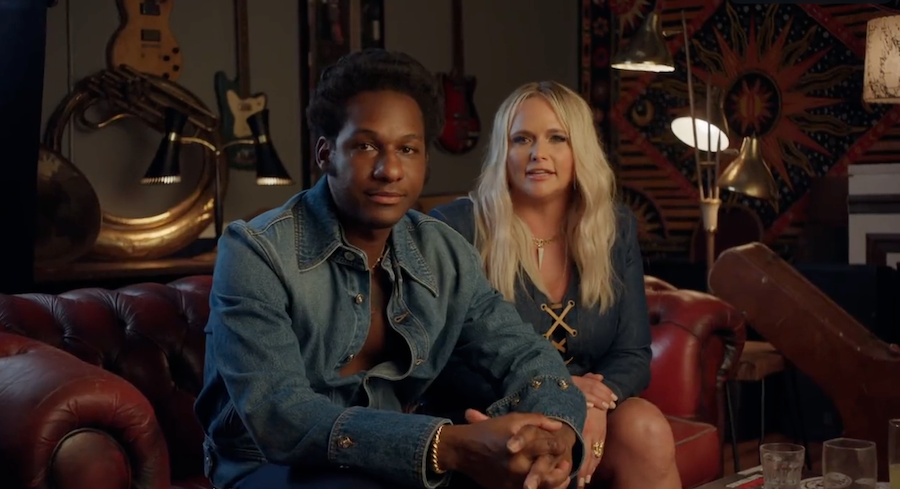 She explains that the filming took place at the American Legion in East Nashville. "We are pretty much playing ourselves, which is cool."
So Where Do I Watch The Behind-The-Scenes Footage?
You can watch the video in its entirety on Miranda Lambert's Twitter account.
If You Were Mine BTS 🎬🎥✨ @leonbridges
🎥: Ryan Mclemore pic.twitter.com/ZUmE2d7Of0

— Miranda Lambert (@mirandalambert) August 7, 2023
The video is a minute long and shows the cast and crew making every. It has footage from every location used to film the music video, so fans can feel like they were there every step of the way.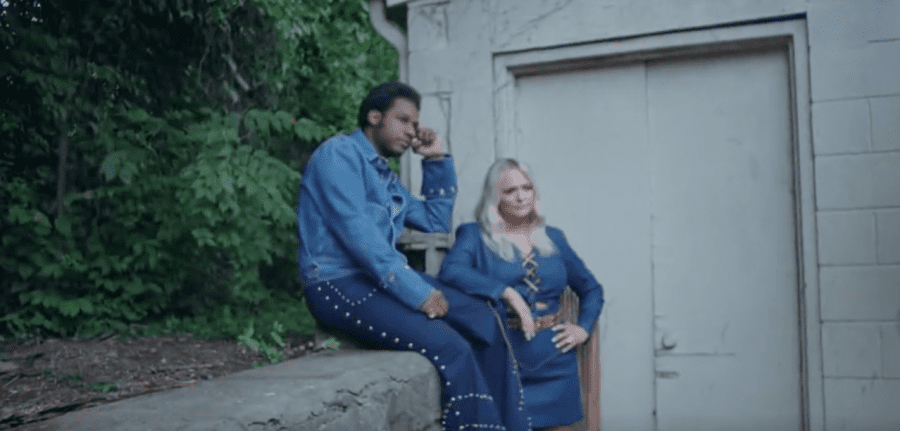 "Nothing But Good Energy"
Bridges and Lambert were both excited to work with one another.
In the behind-the-scenes footage, she reveals that the song was written with Bridges in mind. Cowritten with Ashley Monroe and Jesse Frasure, the song was born after the three songwriters had been discussing how big of fans they are of Leon Bridges.
And it sounds like the feeling is mutual! Bridges said it was a "No-brainer to collab with one of my favorite country artists."
Bridges, who is famous for his incredible songwriting and Neo Soul crooning, said singing a country song was "Definitely a new thing" for him. The cross-genre collaboration sounds terrific, and the two singers' voices harmonize perfectly.
Welcome to Nashville
To close out the video, Lambert and Bridges both raise their glasses in a toast. "Welcome to Nashville, friend!" exclaims Lambert.
The video ends with the two singers as seen through the monitor. This is what the music video's director and crew use to make sure everything looks the way they want. Fans really get a feel for what it was like to be there during the filming.