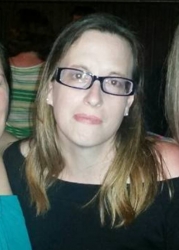 Latest posts by Jennifer Havener
(see all)
Watch Alan Jackson as he honors the late Hank Williams with a special tribute on what would have been Williams' 100th birthday.
Hank Williams' Grandson Covers Iconic Song
Hanks Williams never got the chance to meet any of his grandchildren, but their connection is still strong. One of his grandsons, Sam Williams, is making his own path in country music. The son of Hank Williams Jr. came out as gay in 2022.
September 17 would have been Hank Williams' 100th birthday. A few days before, Sam Williams released a cover of one of his grandfather's most famous songs. He spoke to PEOPLE magazine about his decision to release his rendition of "I'm So Lonesome I Could Cry."
Initially, Sam Williams was "scared" to sing one of his grandfather's biggest hits. However, he felt Hank Williams' 100th birthday was the perfect time.
Hank Williams released the song in 1949, just four years before his tragic death in 1953. The singer was just 29 when he died from a heart attack in the backseat of a car on his way to a performance in Ohio.
Despite never meeting his famous relative, Sam Williams has an idea of how he'd spend time with his grandfather. During an interview with PEOPLE, he said, "I would like to go fishing with him, for one. He was from South Alabama in the 1900s. I'd like to see what he knows about fishing."
Check out Sam Williams' cover of "I'm So Lonesome I Could Cry" below. He'll perform at Country Music Hall Of Fame's 'Hank's 100th' celebration on Sept. 21, though he didn't share if he'll perform any of his grandfather's songs.
Alan Jackson Honors Legend With Special Tribute
Sam Williams isn't the only country artist to honor Hank Williams on what would have been his 100th birthday. Though Sam Williams told PEOPLE, "Everybody in all of country music in Nashville can claim their 'Hank Williams influence…[But I'm] the only male in Nashville that has that tie to Hank Williams," Alan Jackson feels the legendary singer's influence, as well.
The "Here In The Real World" singer chose one of Hank Williams' posthumous hits to cover. "Your Cheatin' Heart" was recorded in late 1952, just months before Williams' unexpected death. It was released weeks after Hank Williams died on New Year's Day, Jan. 1, 2053. It quickly went to the top of the charts, where it stayed for six weeks.
Almost ten years later, the song was on the charts again, but this time with Ray Charles singing it.
Alan Jackson performed a stripped-down version of the song, just him and his guitar in front of an American flag, a stereo, and a few other items.
At the end of the song, Jackson paid tribute to Hank Williams, saying, "Happy 100th birthday, Hank. "I don't think I'd be here without you."
The response from Alan Jackson's Twitter followers was mostly supportive. One person called the cover "fabulous." However, another follower questioned Jackson's health, telling him that he "looks rough."
Alan Jackson has been the constant subject of death hoaxes, first in 2022 and as recently as last month. However, you can tell from the video that Alan Jackson is not only alive and kicking, but his voice hasn't changed a bit since his heyday in the 1990s.
Happy 100th Birthday, #HankWilliams! #Hank100 #YourCheatinHeart pic.twitter.com/8y2ew96HiR

— Alan Jackson (@OfficialJackson) September 17, 2023
Hank Williams Jr. Shocks With Surprise Wedding
Hank Williams' son recently made headlines not for his music but for his romantic life. Days after announcing his engagement, the "All My Rowdy Friends" singer surprised everyone with a wedding announcement.
Congrats to Hank Williams Jr and his wife Brandi! 🎉 💍 💒 https://t.co/i4z8oRmbXn

— Country 97.1 HANK FM (@HANKFM) September 12, 2023
On Sept. 9, 2023, Hank Williams Jr. married his long-time friend, Brandi, in Alabama. He was previously married to Mary Jane Thomas for 32 years until her expected passing in 2022.
What do you think about Alan Jackson's cover of "Your Cheatin' Heart"? Did he do the legendary Hank Williams justice? Share your thoughts in the comments below.