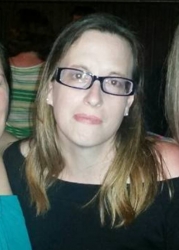 Latest posts by Jennifer Havener
(see all)
Dolly Parton's new rock album features iconic musicians such as Paul McCartney and Ringo Starr. But who is the one singer she couldn't get? Read on for all the details on the missed opportunity.
Dolly Parton Asks 'What's Up'?
Dolly Parton is ready to unleash her inner rock star, but her new album only has one original song on it. Rockstar is a collaboration between Parton and some of the heavy hitters in the rock world.
Some of the covers include:
"I Hate Myself for Loving You" (feat. Joan Jett & the Blackhearts)
"Night Moves" (feat. Chris Stapelton)
"Let It Be" (feat. Paul McCartney & Ringo Starr)
"Don't Let the Sun Go Down on Me" (feat. Elton John)
Dolly Parton also teams up with her goddaughter, Miley Cyrus, on Cyrus' hit song "Wrecking Ball." The song "Rockstar" features former Bon Jovi guitarist Richie Sambora. Click here for the full tracklist.
In her latest single from Rockstar, Dolly Parton teams up with Linda Perry for a cover of "What's Up?"
The country singer updates a few lyrics of the 1993 4 Non Blondes hit, including swapping "I pray every single day for a revolution" with "I pray every single day for a resolution."
The video features Dolly Parton, accompanied by Linda Perry on guitar, serenading young children with the song. Watch it below. Rockstar comes out on Nov. 17, 2023.
New Book Explores Iconic Singer's Style
A new album isn't Dolly Parton's only new venture this year. While fans won't see her tour in support of her new album, she gives them an inside glimpse into her life through fashion.
Behind the Seams: My Life In Rhinestones takes readers inside the "9 to 5" singer's costume archive as she shares stories behind each outfit.

She recently gave fans a sneak peek of the book's contents by sharing several photos of her in a bell-bottomed jumpsuit. "I feel like a butterfly when I'm in all my colors," she wrote of the blue jumpsuit and pink chiffon. Parton completed the look with one of her iconic wigs.
The book hits shelves in just a few weeks, on Oct. 17, 2023.
I feel like a butterfly when I'm in all my colors 🦋🌈 My book 'Behind the Seams: My Life In Rhinestones' shares many colorful looks throughout the decades! Here I'm wearing what would become an onstage staple– a stretchy jumpsuit accented with chiffon. For more, make sure to… pic.twitter.com/HKb4MhQstM

— Dolly Parton (@DollyParton) September 28, 2023
Dolly Parton Reveals The Singer She Couldn't Get For Rock Album
Dolly Parton's Rockstar album includes the who's who of the music industry. However, there is one person she wasn't able to get on the album.
During a recent interview with USA Today, the "Jolene" singer shared her disappointment in not getting a chance to sing with Tina Turner. The Queen of Rock 'n' Roll passed away in May 2023 after a long illness.
When plotting her rock album, Dolly Parton's team reached out to Tina Turner, but she was already too sick to participate in the album.
Dolly Parton already had a "perfect" song picked out for the collab – "Stay Out Of My Bedroom, which Parton wrote and recorded with Sylvester Stallone for the 1984 movie Rhinestone.
The singer ultimately chose not to put the song on her new album at all, but she said, "Maybe I'll do it some other time with somebody else."
How awesome would a Tina Turner and Dolly Parton collaboration have been? Share your thoughts in the comments below, and keep coming back to Country Music Alley for more country music news.