Latest posts by Trisha Faulkner
(see all)
American Idol Season 10 runner-up Lauren Alaina sent shockwaves through Georgia during a recent performance in a skimpy sheer black dress.
Not watching any of her 1.2M followers who couldn't see the show to miss a chance to see her gorgeous outfit, the 28-year-old singer shared five photos to her Instagram. The five photos featured her strutting her stuff in her stunning sheer black dress as she put on an incredible performance.
Lauren Alaina Shocks Georgians In Skimpy Black Dress
In a cheeky caption, the gorgeous young singer made sure to call attention to her sheer dress.
"We sheer had a good time in Georgia last night."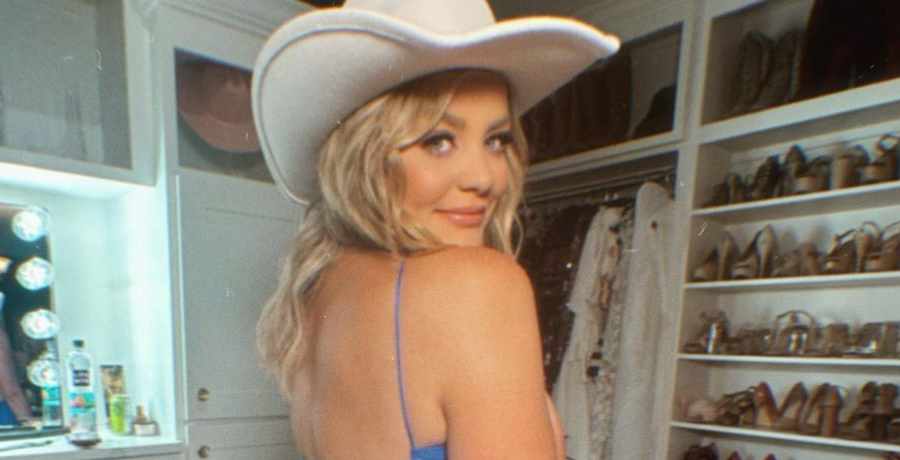 She ended the caption of her photo collection with a peace emoji.
The first photo featured the country singing sensation from a distance. It was a full body shot from the floor showing off her stunning floral black sheer dress. Lauren Alaina paired her stunning dress with a solid black cowgirl hat as she worked the stage.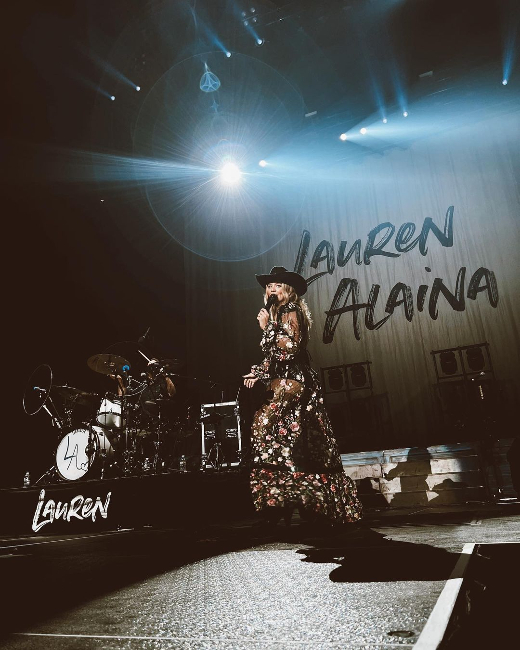 The second photo she shared was also shot from the floor looking up at her. The camera, however, was much closer to her. The closeness of the shot revealed that most of her black floral dress was semi-sheer showing off hints of skin underneath.
Lauren Alaina had both hands wrapped around the microphone with her eyes squeezed shut as she sang her heart out into the microphone.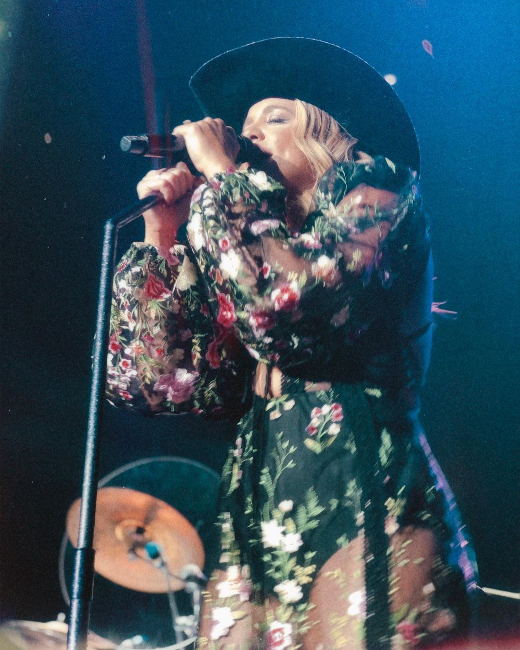 The third photo was also snapped from the floor. It looked up at the country music singer from the side. She threw one hand in the air encouraging her audience to join her. Hands from some of her audience could be seen going into the air off the stage.
The fourth and fifth photos were also full-body shots from the floor. Each of the photos highlighted her beautiful floral gown from different angles as she tossed her hands in the air and interacted with her audience during her performance.
Check out the fourth and fifth photos below: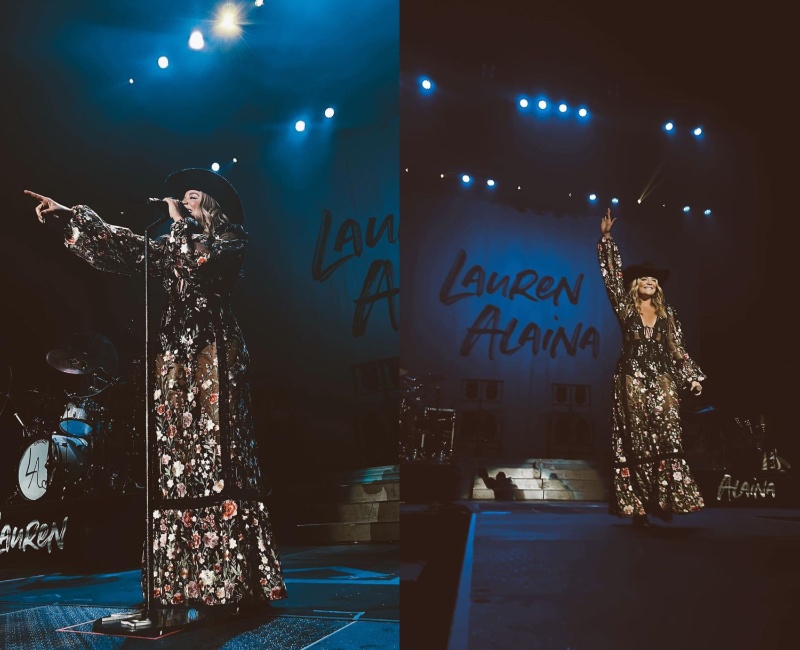 Fans React To Her Stunning Outfit
In less than 24 hours, the American Idol alum had just shy of 5,000 people like her collection of photos. Her followers poured into the comments with a combination of praises for her performance and her outfit.
Here's what some of her followers penned in the comments of her post containing the collection of photos above:
"You looked gorgeous and the performance was awesome!!"
"OMG where did you get your outfit"
"You looked amazing!! We had the BEST TIME!!"
"d*** I bet a lot of men loved that concert even more why arent you wearing jeans tho anymore?"
What did you think of Lauren Alaina's shockingly sheer black floral dress? Share your thoughts in the comments. And, keep coming back to Country Music Alley for more coverage on your favorite country music singers.