Latest posts by Shawn Lealos
(see all)
Carrie Underwood was at the Rock and Roll Hall of Fame ceremony. Her job at the 2023 ceremony was to perform in place of the late George Michael for his induction. Carrie also made a comment about what George meant to her and how honored she was to be there on his big day.
Here is what Carrie had to say about the honor and what George Michael meant to her.
Carrie Underwood honors George Michael at Rock and Roll Hall of Fame
There were several major stars at the 2023 Rock and Roll Hall of Fame induction ceremony. Many of the inductees were there, including Willie Nelson, Rage Against the Machine, and Sheryl Crow. However, George Michael died in 2016 at the age of 53 and never lived long enough to receive this honor.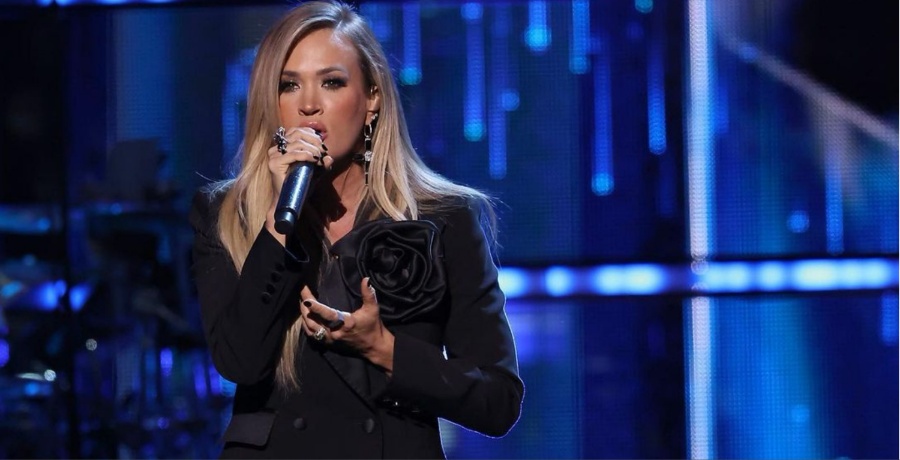 In place of George, Carrie Underwood was one of four people to show up to help honor him during his induction. Andrew Ridgeley was there to induct George, as the two started their career in music together as part of Wham! Ridgeley said that Wham! was everything he ever dreamed of achieving, but it was just the start of George Michael's rise to meet his destiny as one of the greatest singers in history.
After this, Carrie Underwood, Adam Levine, and Miguel took turns to perform two of Michael's biggest hits. Carrie sang "One More Try." Miguel sang "Careless Whisper." Levine sang "Faith."
Carrie Underwood explains George Michael's importance to her
While Carrie Underwood is a country music superstar, her career also owes a lot to the music she loved as a child. She showed that recently when she performed alongside Axl Rose, showing her love for Guns N' Roses. It also appears that George Michael was a huge influence on her as well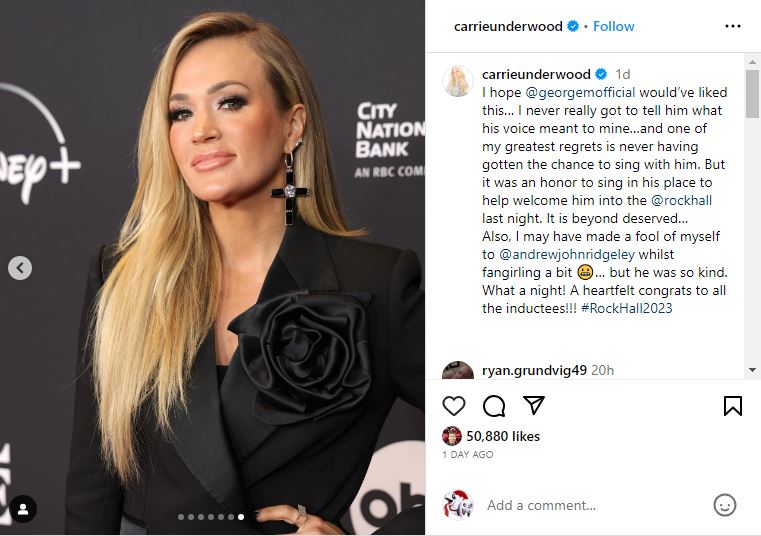 In 2008, Carrie Underwood made her return to American Idol for the Idol Gives Back episode, and she sang George Michael's "Praying for Time." After the Rock and Roll Hall of Fame ceremony, Carrie Underwood took to Instagram and talked about how important this moment was for her.
Carrie said that she hoped George would have liked her performance. She then said she never did have a chance to tell him what he meant to her as a singer. According to Carrie, one of her "greatest regrets" was never getting a chance to sing with him, but she couldn't pass up the honor to sing in his place. As for his spot in the Rock and Roll Hall of Fame, Carrie said, "It is beyond deserved."
What are your thoughts on Carrie Underwood delivering the tribute to George Michael at the Rock and Roll Hall of Fame? Let us know your thoughts in the comments below.