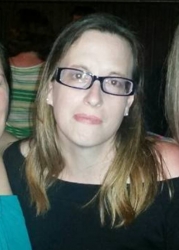 Latest posts by Jennifer Havener
(see all)
Why did country singer Zach Bryan drop $4K on his own auction item? Plus, see the wholesome video that has his fans swooning.
Zach Bryan Teases New Music
Zach Bryan is one of the top artists in country music right now. He may not have won any CMA Awards, but he's nominated for three Grammy awards – Best Country Duo/Group Performance with Kacey Musgraves, Best Country Song for "I Remember Everything," and Best Country Album for the self-titled Zach Bryan album.
Despite releasing his self-titled album just three months ago, he's already planning new music. He replied to a tweet on social media asking if fans would see the Belting Broncos recordings on streaming services.
The "Something in the Orange" singer recorded a series of songs from the back of his Ford Bronco and released the first Belting Broncos installment in 2020.
When responding to the fan's inquiry, Zach Bryan confirmed the recordings would be on streaming once a few more are done.
Yes! Once we get the next few done, going to release them as a project! https://t.co/MkH4rXjtqC

— Zach Bryan (@zachlanebryan) November 11, 2023
Wholesome Moment Makes Fans Swoon
Zach Bryan was in his home state of Oklahoma over the weekend to support his father's 60+ mile walk to raise money for a cancer charity. After the walk was completed, the singer attended a fundraiser event.
The event was a family affair, as seen in a video posted to TikTok. Once the fundraiser was complete, guests attended an after-party in the form of an outdoor bonfire.
My old man's walking 67 miles to raise money for a cancer treatment facility and a school for disabled youth the next few days so if you see a big bald dude walkin' across an entire state today give him a 'hooyah' and a honk for me

— Zach Bryan (@zachlanebryan) November 9, 2023
At one point in the evening, Zach Bryan sweetly danced with his grandmother. In the short clip shared on social media, Bryan twirls his grandma under his arm after they bust a few moves together.
Fans of the singer gushed in the comments about what a gentleman he was to his grandmother. One person called the moment "So sweet!"
Another person wrote, "How could u not love this guy."
Zach Bryan Drops $4K On His Own Auction Item
Before dancing with his grandmother in front of the bonfire, Zach Bryan impressed the fundraiser attendees with another honorable gesture.
According to Whiskey Riff, the "Heading South" singer bid an astounding $4K on his own auction item. The item was a signed vinyl copy of his 2019 album, DeAnn.
But the singer didn't want the copy for himself. In a kind gesture he's known for, Bryan gave the valuable item to a fan in attendance at the fundraiser.
What do you think of Zach Bryan's generosity toward a fan and his sweet relationship with his grandma? Share your thoughts in the comments.
Tune in to the Grammy Awards at 8 PM Eastern on CBS or Paramount+ on Sunday, February 4, 2024.