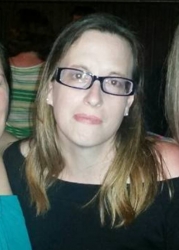 Latest posts by Jennifer Havener
(see all)
Barstool Sports podcaster Brianna Chickenfry pokes fun at country singer and boyfriend Zach Bryan's arrest. How did she react? Keep reading for all the details.
Wait, She's Dating Zach Bryan?!
Before attending the 2023 ACM Awards in Dallas in May of 2023, Brianna Chickenfry took to her YouTube channel to share her hope to meet Zach Bryan. And when she did, sparks flew. The two quickly ended their respective relationships and started dating.
The social media star, whose real name is Brianna LaPaglia, confirmed the news on her PlanBri Uncut podcast in July. At the time, she called it "fun" and "casual." However, things appear to be a little more serious as of August.
On her BFF podcast with co-hosts Josh Richards and Dave Portnoy, she referred to herself as the "Heading South" singer's girlfriend.
Zach Bryan Jailed In Oklahoma
Zach Bryan was having a great month of September until the PO-PO got involved! The country singer landed on the top of the charts with his song "I Remember You," featuring Kacey Musgraves. Then he landed in jail. What happened?
According to multiple news outlets, Bryan was arrested in Vinita, Oklahoma, on Thursday, September 7, 2023. He was booked on obstruction of investigation charge, though the details weren't immediately clear.
i know i have issues cuz i saw zach bryan got arrested and i found him MORE attractive pic.twitter.com/QDaSp6TKDp

— j✨ (@shadereyes) September 8, 2023
Zach Bryan took to social media after he was released from jail to clear up the situation. The "Something In Orange" singer took full responsibility, saying he got "lippy" with officers when the cops pulled over his security detail.
According to Bryan, he got out of his car to check on the situation and didn't comply when the police officers told him to return to his car.
Brianna Chickenfry Pokes Fun At Boyfriend's Arrest
Brianna Chickenfry wasn't with her boyfriend at the time of his arrest. However, he told the officers that he was on his way to see his girlfriend.
It didn't take long for the podcaster to hop on social media to share her reaction to her boyfriend's legal trouble. She took to her Instagram Stories to share a sound clip of the Britney Spears song "Criminal."
Zach Bryan's girlfriend went even further on TikTok. She played the same music clip, but this time, she sang along. PEOPLE reports that the social media content creator lip-synced along with the song to the lyrics, "Mama I'm in love with a criminal / and this type of love isn't rational, it's physical."
Her TikTok followers loved the humorous take on her boyfriend's arrest, and dropped their own comments poking fun of the situation.
"Zach in his outlaw era," one follower wrote. Another said, "i imagine you sitting there like "why isn't this mf texting me back" and then reading online what happened lmao."
More than one of Chickenfry's followers dubbed the video "iconic."
What do you think of Brianna Chickenfry poking fun at Zach Bryan's arrest? Watch her TikTok video below and share your reaction in the comments.