There seems to be many relationships ending amid the coronavirus pandemic. Country singer Kacey Musgraves and husband Ruston Kelly announced their split this week. The surprising news came July 3 after Kacey filed the divorce papers July 2. Now, new information is coming out from the court filings and indicates the two still share love and respect for each other.
Kacey filed for divorce
Kacey and Ruston were married in October 2017. Now, after nearly three years they are splitting up. Their divorce papers were filed July 2. And, Kacey and Ruston's separation date was listed as the same day. Ruston's manager was served the papers on his behalf July 6, per US Weekly. In an effort to keep their private address off of public records, his manager's address was also listed as their residence.
It appears as though the two do still share a connection even though their marriage didn't last. The filing cites the reason of irreconcilable differences as grounds for the divorce. However, Kacey and Ruston appear to be on good terms. In fact, the divorce papers say the two "still have love and respect for one another."
Another part of the papers shows that Kacey requested Ruston not have to respond to the divorce notice. According to reports she feels they will reach an agreement and divide their assets equally.
Their joint statement
When Kacey and Ruston announced their separation they released a joint statement. They started out saying, "With heavy but hopeful hearts we wanted to put our own thoughts into the air about what's happening. These kinds of announcements are always met with scrutiny and speculation and we want to stop that before it even starts."
Kacey and Ruston went on to say they believe they were placed in each other's lives for a reason. They also believe they have changed each other for the better. They went on saying, "The love we have for each other goes far beyond the relationship we've shared as husband and wife. It's a soul connection that can never be erased."
The statement concluded by saying, "We've made this painful decision together — a healthy decision that comes after a very long period of trying the best we can. It simply just didn't work. Though we are parting ways in marriage, we will remain true friends for the rest of our lives. We hold no blame, anger, or contempt for each other and we ask for privacy and positive wishes for us both as we learn how to navigate through this."
Stay tuned for more information as it becomes available.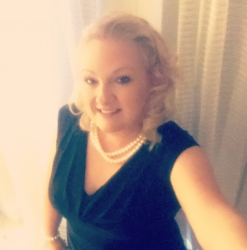 Latest posts by Jamie Colclasure
(see all)