Chris Young has released a new song that is touching many hearts. Fans can always count on country music to talk about God and thanking him for the blessings in the world. Chris' new song, "If That Ain't God," does just that. Especially in trying times as these many are looking to the heavens for comfort and support.
Chris shares thoughts on song meaning
CMT was able to Zoom with Chris recently. They got the scoop on what exactly his new hit "If That Ain't God" means to him and what he wants it to mean to others. Chris said, "To have this song that speaks to all the crazy things in life that make you point upstairs and say, 'Yes. Absolutely.' That's incredibly special."
The interviewer for CMT shared the song is powerful and reminds everyone to take the time to be thankful. With all the negativity one sees on social media and the news it's easy to get caught up in all that. Chris said, "Sometimes we catch ourselves — especially this year with all that's dragged us down with worrying about so many different things — I find this song so uplifting. Because it's saying, 'Hey, actively look for the some of the stuff that is great that we've overlooked.' And doesn't that make you want to pray?"
The song should remind everyone they are blessed
They go on to discuss how the blessings in the song are not just the big obvious things. There are little things that make you stop and make you think. Chris said that is entirely true. He said it isn't just about births, beating sickness, it's also about the little things.
Chris said, "Sometimes it's things like in the bridge of the song about seeing a red sun set over blue water. Something that simple that we can take for granted. And then, man, it hits you. Like how would this exist if not for God?"
Chris was asked what else not mentioned in the song makes him feel blessed. He said for him it's definitely music. He said, "Because no matter what, to be able to have a gift and a passion for music — from when I was a kid to now — and to be able to do that for a living? That's a blessing. That's a God-given thing."
Chris knew this song was special
From the moment he heard the demo, Chris felt this song was special. He did want to add a few things and of course reached out to the writers for permission. They loved his input and were more than willing to work with Chris.
This song is definitely special. If you haven't heard it yet, check it out.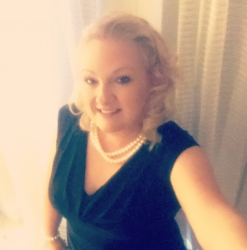 Latest posts by Jamie Colclasure
(see all)